EXCLUSIVE INSIDE SCOPE - HIGHLIGHTS
We want to congratulate PopRock Academy's founder and owner Paul Kwo for his supporting lead role in the new movie "God's Not Dead (2014)" with Shane Harper, Kevin Sorbo and Dean Caine with a special appearance by the Newsboys and Willie and Korie Robertson.
Paul Kwo is our founder here at PopRock Academy, bringing professional working artists to teach anyone who wants to learn more about the arts of acting, dance and music. Paul Kwo has been a working actor and musician in Hollywood for many years. He has appeared in TV series such as Scrubs and Knight Rider, as well as done voice work for blockbuster hits such as Pacific Rim, Disney's The Lone Ranger, Thor: The Dark World, 2012, The Other Women, Mummy: Tomb of the Dragon Emperor and many more. He teaches acting, voice and piano at PopRock Academy and his students have been featured on shows such as Good Day LA Fox 11 News, LA Talk Live Radio, Kids Talk Live Radio, AM 980 Los Angeles, Los Feliz Street Festival, Alhambra July 4th Celebration and more.
If you want to study with Paul Kwo, you will may have to wait a little while to be placed on his waiting list. His studio here is full as he has built up quite a following of students here at PopRock Academy. So come in today and get listed asap. Meanwhile we have a huge team of other instructors who can help train you or your child while you wait for an opening in Paul Kwo's schedule.
God's Not Dead (2014) Synopsis
Present-day college freshman and devout Christian, Josh Wheaton (Shane Harper), finds his faith challenged on his first day of Philosophy class by the dogmatic and argumentative Professor Radisson (Kevin Sorbo). Radisson begins class by informing students that they will need to disavow, in writing, the existence of God on that first day, or face a failing grade. As other students in the class begin scribbling the words "God Is Dead" on pieces of paper as instructed, Josh find himself at a crossroads, having to choose between his faith and his future. Josh offers a nervous refusal, provoking an irate reaction from his smug professor. Radisson assigns him a daunting task: if Josh will not admit that "God Is Dead," he must prove God's existence by presenting well-researched, intellectual arguments and evidence over the course of the semester, and engage Radisson in a head-to-head debate in front of the class. If Josh fails to convince his classmates of God's existence, he will fail the course and hinder his lofty academic goals. With almost no one in his corner, Josh wonders if he can really fight for what he believes. Can he actually prove the existence of God? Wouldn't it just be easier just to write "God Is Dead" and put the whole incident behind him? GOD'S NOT DEAD weaves together multiple stories of faith, doubt and disbelief, culminating in a dramatic call to action. The film will educate, entertain, and inspire moviegoers to explore what they really believe about God, igniting important conversations and life-changing decisions.
GOD'S NOT DEAD features a talented cast of actors including Kevin Sorbo (SOUL SURFER, HERCULES, ANDROMEDA), Shane Harper (GOOD LUCK CHARLIE, HIGH SCHOOL MUSICAL 2), David A.R. White (BROTHER WHITE, REVELATION ROAD and JERUSALEM COUNTDOWN), and Dean Cain (LOIS & CLARK: THE NEW ADVENTURES OF SUPERMAN), with special appearances by Christian super-band Newsboys and "Duck Dynasty's" Willie and Korie Robertson.
For exclusive videos and photos, join Paul Kwo on Facebook.com/paulkwofanpage, Twitter.com/paulkwo, Instagram.com/paulkwo or his official website PaulKwo.com.
EXCLUSIVE INSIDE SCOPE - FULL
BEHIND THE SCENES WITH PAUL KWO ON GOD'S NOT DEAD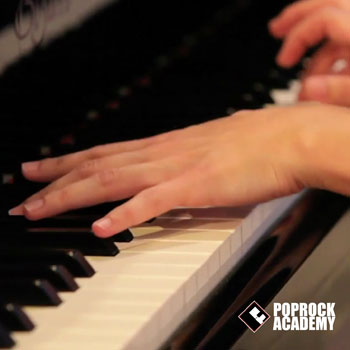 By Paul Kwo
Whether it's private piano lessons or private voice lessons, private music lessons are an expensive endeavor. Students enroll on a weekly basis to learn to play an instrument, and to someone who's new to the private lesson arena, this amount can add up. So you wonder if private lessons are worth paying for.
In the Alhambra, San Gabriel, Pasadena area, private piano lessons starts around $50 to $60 per hour at most studios. But more experience teachers with more affluent clienteles can charge upwards of $75 to $100 or more per hour of private lessons. So sometimes you wonder if paying more actually means better.
Simply put, pricing is generally a result of demand and prestige. Demand sometimes equals quality, while other times simply equate to a good marketing campaign. As a customer, it's rather difficult to be able to tell the difference. Without having a background in music, it's a mountain to climb in order to distinguish the good from the bad. But when you find a great teacher, you will see phenomenal improvements of your child's ability to perform, far beyond any group class can do. Music simply cannot be taught properly in a group setting. It has been proven over the centuries that one on one lessons is the only way to instruct a child in music instrument and in voice. The intricacies of music performance techniques requires the detailed attention of a well-experienced instructor.
In the end we go to either a friend we trust or a company that we trust when it comes to purchasing piano lessons or voice lessons or guitar lessons.
How do we know who to trust?
College degree is only one small part of the equation. Just because a teacher has a degree from a famous institution doesn't mean they are qualified as a teacher or the best around. Certainly they have the playing ability, but teaching is a different story. A proven track record of students who can read and perform is often the best way to determine whether a teacher is good. But also their program and curriculum, what they emphasize.
We at PopRock Academy in Alhambra believes that a child should enjoy their musical journey. They should have a supportive and warm environment. They should be surrounded by a community of fellow students who enjoy performance. But on top of it all, they should be connected with students who are in other performing arts genres. To limit their exposure to piano and only piano, or one instrument is a detriment to the student. We like to expand the horizons of the students so that they can begin at an early stage of their studies that all the performing arts are connected. To draw these connects early on will help them become better performers in their own respective categories.
Ultimately you as a consumer have to be an intelligent consumer, finding the best ability for you. It is a difficult journey. But the rewards can be great if you choose correctly.
PopRock Academy is located in the heart of San Gabriel Valley in downtown Alhambra. We are nearby San Marino, South Pasadena, San Gabriel, Temple City, Arcadia, Monterey Park, Rosemead, El Monte, Highland Park, Eagle Rock, Montebello, Monorovia, Altadena and the greater Los Angeles area.