Welcome to PopRock Summer Camp program. Residents of South Pasadena can enjoy a comprehensive performing arts summer camp that's located within minutes drive from the heart of South Pasadena. Students can learn acting, dance and music in one location.
Acting
Students ages 8 to 14 can learn acting on camera and for stage at our fun and exciting summer camp program. Students will learn from industry working professionals the fundamentals of acting and the different techniques used for stage and for camera.
Dance
Our dance portion of the summer camp program will teach students fundamental dance techniques in either Jazz or Hip Hop depending on the week. Students will get to learn from professional dancers and choreography dance techniques and will learn a routine during the week to showcase at the end of the week in our weekly performance.
Music
Students will get to learn pop and musical theater singing techniques in our music classes. Students will learn the basic techniques in singing, along with learning stage performance techniques to improve their stage presence.
Triple Threat Glee Workshop
Our summer camps for the South Pasadena area includes our signature performance class, Glee Workshop. Students will get to put their acting, dance and singing skills to use in this combo class. Students will learn storytelling and acting out a short scene with a song each week and perform at the end of the week at our weekly show.
Special Workshops
We also include a special class each week to teach students something different, such as songwriting, rock band, musical theater and other performing arts.
Weekly performance
Each week, students will get a chance to showcase what they have learned to their friends and family in our weekly performances. Students will get to put what they learned each week to practice in our mini-showcases in a local area venue.
Enroll Early and Save!
Sign up is easy. Simply call us at 626.282.ROCK[7625] or contact us here to sign up. Sign up early and you may qualify for our early bird discount. So don't miss out on this awesome deal.
Request Info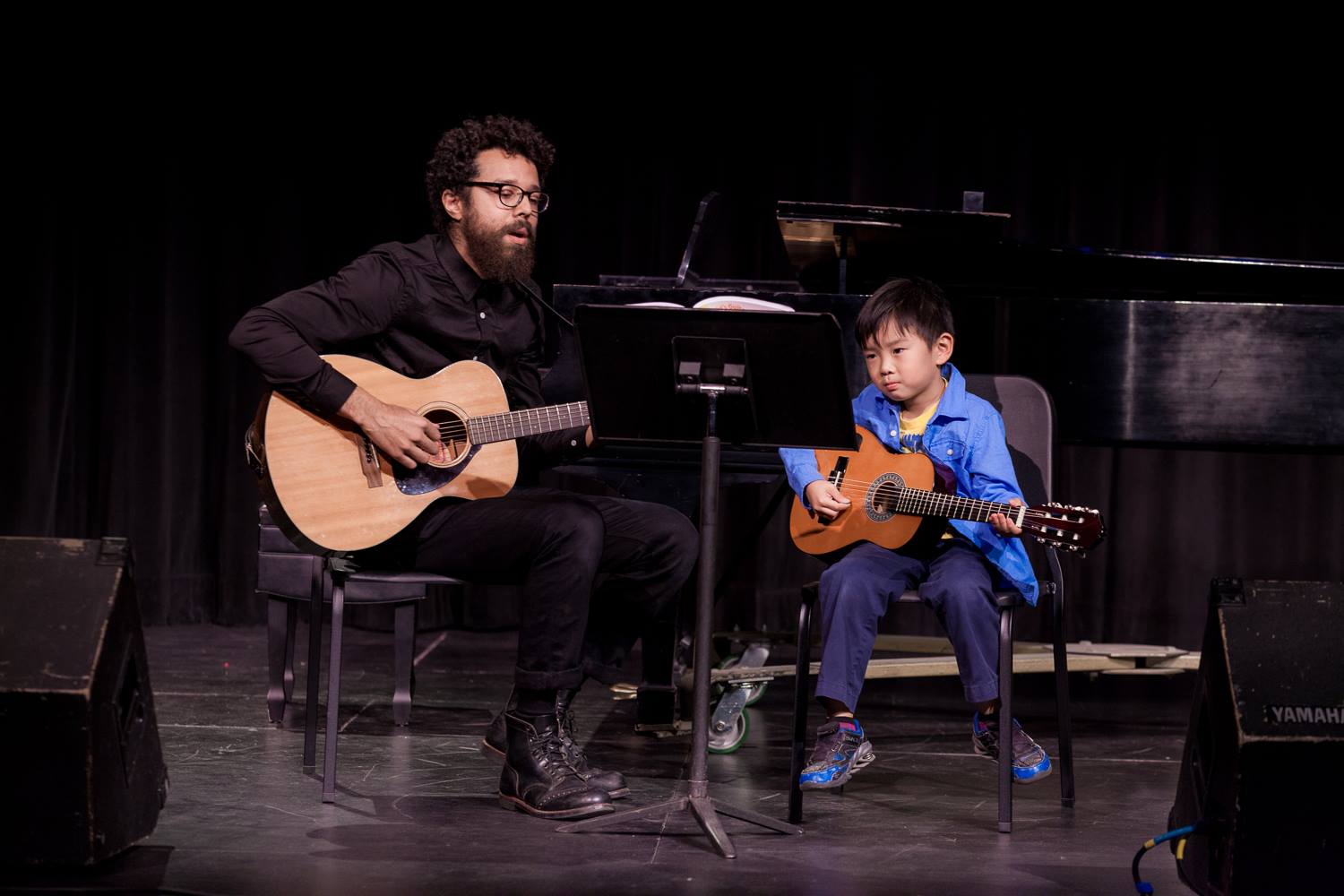 Welcome to Alhambra's favorite place for guitar lessons. PopRock Academy has the most comprehensive guitar program in the area. Our program provides all private students the opportunity to learn in a one-on-one setting as well as an ensemble setting. Students get to play guitar with other guitarists, singers and other instrumentalists on a regular basis.
Start Young
Our program starts students as early as 6 or 7 years old, depending on teacher's recommendation. Students will get to learn fundamental guitar playing techniques, as well as general musicianship. Students will learn to read notes as well as chord charts and play various styles and genres of music.
Professional Instructions
All our guitar lessons are taught by professional instructors who have many years of industry experience. Many of our teachers are currently gigging and performing with professional bands and music groups. Students will get inside tips on how to perform in different ensemble settings. Advance students who are interested in pursuing a career in guitar performance can get the benefit of both our faculty's experience as well as the entire school's other instructors and staff's support as they learn about the industry and what it takes to succeed.
Ensemble Experience
PopRock Academy offers our unique ensemble experience to every private students as a part of our program. Students will get the opportunity throughout the year to take our Ensemble Masterclasses where they can learn from different teachers and jam with different students. They will get to play in different combinations of singers and instrumentalists throughout the year, an invaluable experience for all music students.
Performance opportunities
We offer all our private guitar students in Alhambra 4 recital opportunities a year. We also offer 2 different venue types, intimate and large stage experience for our students to prepare them for different types of performances.
Service Area
We provide guitar lessons services to the city of Alhambra and the surrounding cities of San Marino, South Pasadena, San Gabriel, Monterey Park, Pasadena, Temple City, Arcadia, Highland Park, Rosemead, El Monte and more.
Enroll today!
Sign up is easy. Just call us at 626.282.ROCK[7625] today and reserve your spot. You can also reach us here and we will get back to you asap.
Request Info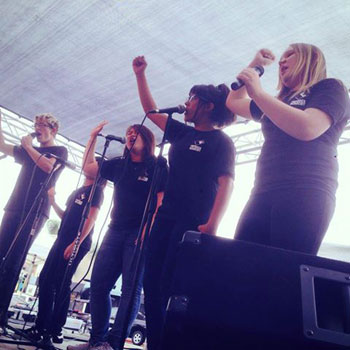 Welcome to Alhambra's best summer camp program for children. PopRock Summer Camp in Alhambra offers kids from age 8 to 14 the opportunity to learn singing, dancing, acting and more in a fun filled, exciting atmosphere. Students will learn from professional performers techniques in singing, hip hop and jazz dance, and on stage and on camera acting.
Our summer camp has helped hundreds of kids in the Los Angeles area to build confidence while learning how to perform. Our singing class will teach students fundamental singing techniques as well as on stage performance techniques. Our acting class will teach students how to act both on stage and in front of a camera. Our dance class will teach students either Hip Hop or Jazz dance techniques depending on the week. Students will also get the chance to be a part of our signature Triple Threat Glee Workshop program. Students will learn how to put the three skills together into 1 performance. Students will learn performance techniques in a short contemporary musical theater style scene and number. Each week, students will also have a special class only available for the week such as Rock Band, Musical Theater Workshop, Pop Workshop, Break Dance etc.
Don't hesitate and give us a call now. Space is limited and we are on a first come; first served basis. Call us early for savings at 626.282.ROCK[7625] or contact us here. We look forward to seeing you this summer!
Request Info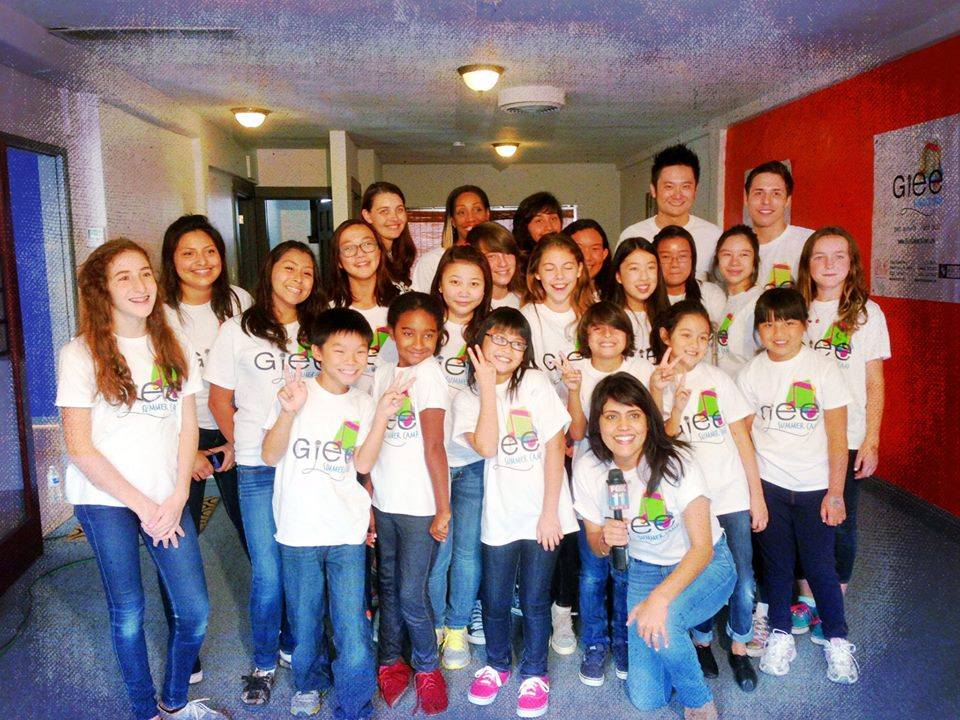 Welcome to San Marino's favorite performing arts summer camp at PopRock Academy. We are minutes away from San Marino where students can learn to sing, dance and act with professional instructors. San Marino students will be challenged to perform throughout the summer in our fun-filled, exciting summer camp program.
Our summer camp program beings at the age of 8 to 14.
Singing
Students will get the chance to learn how to sing using professional singing techniques in Pop and Musical theater styles. Students will also learn performance techniques to enhance their stage presence.
Dancing
In our dance class, students will learn hip hop and/or jazz techniques depending on week of enrollment. Students will get the benefit of physical activity as well as develop their creativity in this class.
Acting
Students will also learn how to act on stage and on camera in our acting class. Students will get tips from Hollywood professionals on the acting industry.
Triple Threat Glee Workshop
Our summer camp also includes our signature Triple Threat Glee Workshop program, where students will be able to put the three skills into one performance.
Special Class
We also have different special classes throughout the summer that's offered each week as a part of the program. Classes includes Rock Band, Voice Over Workshop, Recording Workshop, Songwriting workshop and more depending on the week.
Register Today
Space is limited. First come; first served. So call us today at 626.282.ROCK[7625] and reserve a spot for the summer. Your child deserve the best summer camp program. We also offer early bird specials for students who register early.
Request Info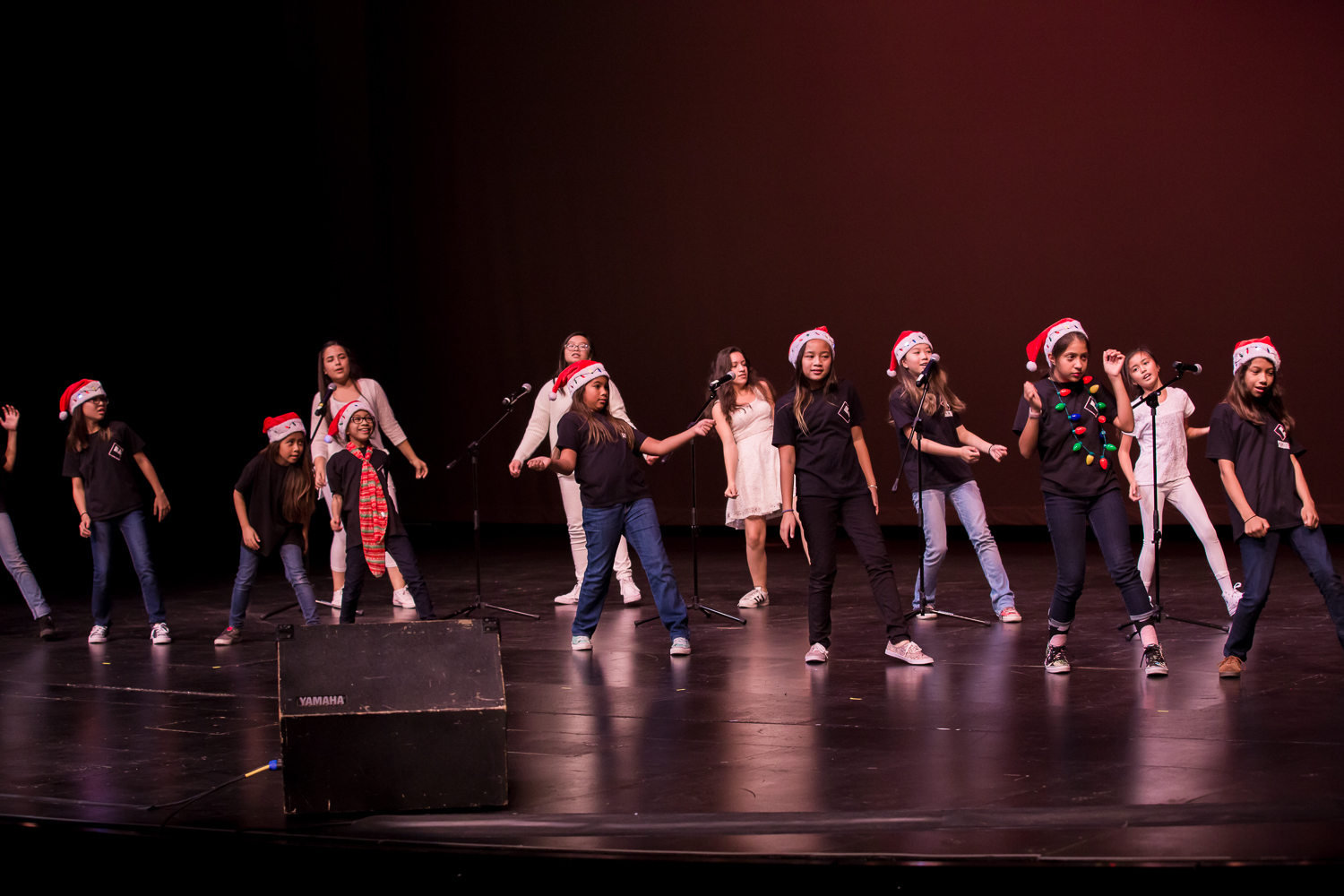 Welcome to San Gabriel's favorite dance school. We offer the best performance program in all of San Gabriel. We are thrilled to be here serving the local community with dance classes in different styles and genres. We offer Hip Hop, Jazz, Break, Kpop and more at our academy.
Our school focuses on performance and nurturing the joy of dance in our students. We believe in helping students develop a genuine love for the art of dance, and be a lifelong dancer. We want our students to keep the desire to dance even long after they leave the school.
Our Hip Hop dance program is well established and offer students starting at the age of 3 group classes to learn techniques. We also incorporate Hip Hop dance movements into our triple threat program Glee Workshop and our advance performance group, the PopRockers. Students will learn with experienced dance teachers foundational techniques and develop and grow as dancers.
We also offer a Jazz dance program for students so that they can all become well rounded dancers. We want all our students to be great dancers who can do multiple types of dance. We encourage all our students to try out different dances to gain a greater understanding of dance.
If you are interested, please feel free to contact us at 626.282.7625 or contact us here for more information or to sign up.