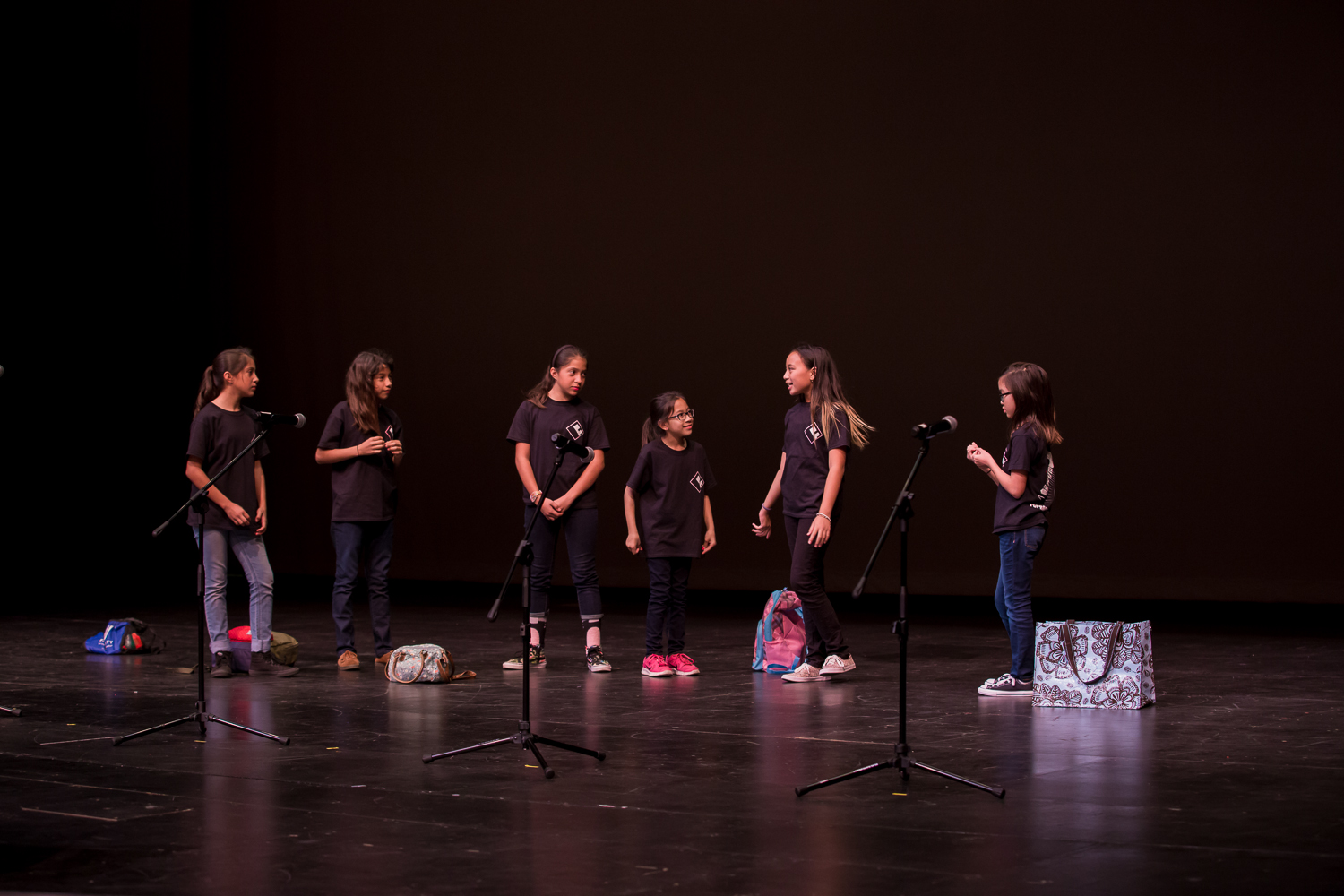 We are honored and proud to have the best acting program in San Gabriel, having served the residents of this great city. Our program founder Paul Kwo has been a long time resident of San Gabriel and grew up in the city and attended Gabrielino High School. Since his graduation, he has become a professional Hollywood actor and musician, working with some of the biggest names in Hollywood. He created the program here at PopRock Academy to provide students legitimate training as well as reliable information about how the industry work.
Our acting program includes a fundamental acting program for students ages 8 to 14 to begin their journey. Students will work with the instructor along with other students to develop their acting technique through acting exercises, improv and theater games, monologue and scene works. Students will have the opportunity to perform at our 2 annual recitals each year. The class will teach them acting techniques that can eventually be honed in for either on stage acting or on camera acting. Students can also join our Glee Workshop that combines acting with singing and dancing. Students will get a chance to perform on stage at our 2 annual recitals in a musical theater format.
Younger students ages 3 to 7 can get their feet wet in our Disney Musical class that includes a little bit of acting games and exercises. Students will get a chance to perform to a Disney song and act out some of the stories throughout the year in this combo class.
Older students can join in our acting on camera classes, designed to help students learn acting techniques specifically geared towards camera work. Students will learn the way Hollywood actors act for TV, Film and other on camera mediums. Students will work with teachers each week with their individual scenes in an audition format. Students will get feedback by professional acting instructors on their performances and be able to fine tune their performances.
If you are interested in learning more about the program or sign up for classes, call our office at 626-282-7625 or contact us here.