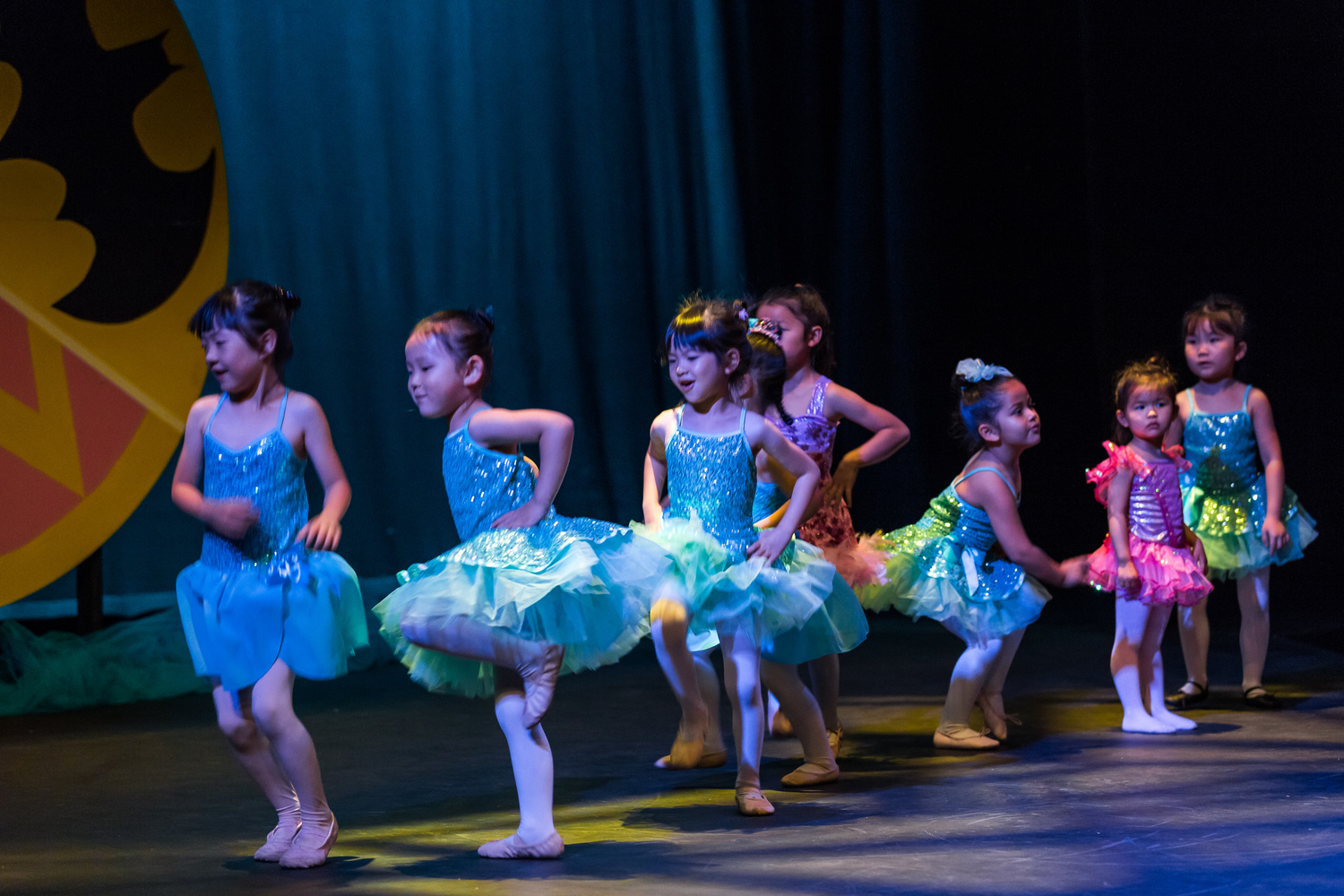 一个崭新的学期已经开始了,是时候拿出全新的面貌迎接新的学期!想要成为学校里的艺术新星吗?你想要的艺术课程PopRock Academy应有尽有。从舞蹈声乐乐器演奏到表演,你可以在PopRock Academy获得一项新技能,丰富你的课余时间,还可以交到更多的新朋友。
舞蹈课绝对是你课后活动的最佳选择。在一天的繁重课业后,跳舞能有效地帮助你放松身心。这既是一种艺术熏陶也是一种身体锻炼。我们拥有圣盖博(San Gabriel Valley)最专业地舞蹈老师团队。无论是Hip Hop、K-pop还是芭蕾爵士;无论你是零基础还是想要提升,都能在这里找到合适且耐心的老师。我们的舞蹈课是小班教学,每个课堂最多只有十个学生,老师得以给学生更加仔细和个性化的指导。
音乐也是陶冶情操的不二选择。PopRock Academy开设声乐及各种乐器私教课,如钢琴,吉他,架子鼓,贝斯,小提琴,大提琴,小号等。我们的课程有三十分钟、四十分钟和六十分钟,可以根据自身需求选择合适的课程时长。时间的选择也是十分的灵活,可以根据你的需要和老师的档期来定。我们的声乐和各类乐器老师也都是有多年教学经验的业内顶尖老师。
PopRock Academy还在原来表演课的基础上新增设了YouTube表演课。在这个自媒体发展迅猛的时代,想成为下一个YouTube新星,一定要来阿罕布拉的表演艺术学校PopRock Academy接受最专业的指导。我们还专门为3-4岁和5-7岁年龄段的小朋友开设了迪士尼音乐剧课程,为8-13岁的小朋友开设了Triple Threat Glee音乐剧。喜欢音乐舞蹈表演的小朋友们可以加入到我们音乐剧课程中。
就是现在,为你的课余生活赶快安排起来吧。加入PopRock Academy大家庭!
联系我们 here 或致电626.282.[ROCK]7625获得更多信息。
作者:焦媛媛
It's that time of year again when school is starting back up. This is the perfect time to add a new activity into you or your child's schedule. PopRock Academy has some great new programs starting up as well our amazing ongoing classes. Some popular classes are Triple Threat Glee, KPop, Hip Hop, and a brand new class PopRock YouTube. Stop by the front desk to get more information and sign up today.
Here are a few tips to help you prepare for attending that new class or lesson.
1. Make sure you bring water. The summer heat is only going to get worse this month and next. Whether you are dancing, acting, or taking a private lesson the heat will get to you. Help save the environment a bit and bring your own reusable bottle of water. Your body will thank you for it.
2. Dress comfortably. It's important to dress comfortably for dance class. Showing up to break dance class in jeans will make it hard to move. Do yourself a favor and wear clothes you can move in. Dance class isn't a fashion show. Your dance teacher will thank you for it.
3. Wear proper foot attire. It's hot out so flip flops are very popular right now. Unfortunately those are not great for dance. Make sure to bring tennis shoes with you if you are in a dance class. Your feet will thank you for it.
4. Come ready to have FUN! This is probably the most important tip I can give. No matter the class or lesson, enjoy your time. Learning a new skill can be so exciting. You will thank yourself for it!
Ready to apply these tips to class? Sign up for a class by sending us an info request or give us a call at 626.282.[ROCK]7625!
Article written by Jessica K.
YouTube continues to be a rapidly expanding social media platform as content creators are constantly uploading videos. As a viewer, we simply have to type in the search bar about our desired topic and we are led to a five to seven minute video of information. To the viewer, this process takes under ten minutes. However, to the creator, there are hours of script-developing and camera work that result in the short video that they upload. It is a creative process that is time-consuming and challenging, but it is very rewarding in the end.
Have you ever wondered what it was like to be behind a camera or to be included in a script-writing process? Here at PopRock Academy, we offer a YouTube Production and Acting class. If you are interested in film-making and production, this is the perfect course for you. In the YouTube class, students learn how to be comfortable in front of a camera and practice allowing their personalities to shine through in both improvised and scripted acting. Students are also encouraged to take part in writing scenes for shorts, which are later filmed in class and uploaded onto our YouTube channel.
Is your child between the age of nine and seventeen and interested in acting? Do they have a big personality, or need some help opening up to others? If so, we invite you to be part of the exciting and energy-filled group of students at our school. Send us an info request or give us a call at 626.282.[ROCK]7625!
Due to popular demand, PopRock Academy is now offering more Acting on Camera classes on Tuesdays and Wednesdays!
If you are interested in acting, we want to work with you regardless of whether you are a beginner or well-seasoned actor. Our acting instructors are professionals with experience in the Hollywood industry, committed to creating curriculum dedicated to the needs of each student that they work with. Our curriculum is developed by Paul Kwo, an experienced veteran actor who is best known for his role of Martin Yip in the blockbuster franchise "God's Not Dead." Students can expect to receive instruction helpful for success and adjustment to the acting industry. If you are a theater actor looking to begin acting on camera, we can help you get a head start!
PopRock Academy offers more than Acting on Camera classes. We also teach Scene Studies, Fundamental Acting, and YouTube Acting & Production. There are so many options here that you are bound to find the class that suits you best. Begin your acting journey by submitting an info request or by giving us a call at 626.282.[ROCK]7625!
Now that it is almost back-to-school season, there are a lot of things to think about as everyone prepares to transition into the Fall season. We all know that you can choose to improve yourself at any given time, but this is also an opportune moment to do so. Even though it is not the start of a brand new year, it is technically the beginning of a new school year. So, rather than calling it a "New Year's resolution," we'll call this a "new school year resolution." I believe that this will serve as a great reminder for parents and students alike.
Out of all of the things you can choose to work on for yourself, do not forget the importance of enjoying what you are doing. We can all get so caught up in the process of trying to perfect our task that we act robotically. However, it is so important that nobody forgets how to find enjoyment in what they are doing. So, enjoy the process and give yourself a break when you need it!
There is a time and place for everything. There is a time to be silent, and a time to sing. There is a time to listen, and a time to express yourself freely. Whenever anyone walks through the doors of PopRock Academy, we want you to know that this is the place where you can completely let go and have fun! Who cares if your voice cracks when you're singing, or if you hit an ugly note? Who cares of you dance like a goofball, or if you forget the next line in your script? PopRock is the place to make mistakes all you want. After all, you are here to learn and we are here to help you. As long as you are having fun and enjoying the process of bettering yourself as an actor, musician, or dancer, we consider it a job well done!
Interested in starting your journey as a performer? Ask us any questions you might have through an info request or give us a call at 626.282.[ROCK]7625!
Article written by Casey Y.