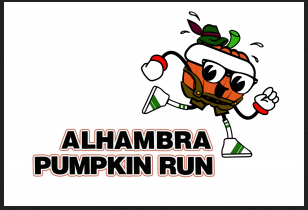 City of Alhambra Pumpkin Run
PopRock Academy is thrilled to serve the San Gabriel Valley through various performing arts courses offering a vast array of professional performance opportunities. With Autumn quickly approaching, the city of Alhambra celebrated the pumpkin harvest with its 5th Annual Pumpkin Run in the bustling Downtown Alhambra. Despite the record-breaking hot temperatures, families and friends of Alhambra gathered to celebrate the beginning of Autumn on the morning of Oct. 22, 2017 for food, live performances, and festivities. Not only was the run a great success, the day-long event included opening ceremonies, a costume contest, a weekly Alhambra Farmer's Market, local vendors, a beer garden, a pumpkin pie making contest, and a pumpkin decorating contest. With a mission to provide an all-inclusive family environment to promote physical fitness, health and fun, the annual city wide event offered a facet of expression through community fun and love.
Along with the many local businesses, PopRock Academy cheered on runners with live performances and our own booth at the Alhambra Farmer's Market. The Alhambra Farmer's Market is held on South Second Street, directly leading out to the bustling Downtown Alhambra Main Street. With fresh produce and homemade crafts, the Alhambra community gathers every Sunday for the Alhambra Farmer's Market located directly in front of PopRock Academy.
At the Pumpkin Run, our students performed a total of four numbers including two renditions of the original soundtracks of the the Broadway musical, Wicked and a cover of K-pop girl group, Blackpink's As If It's Our Last.
PopRockers
PopRockers are students who have mastered the fundamental and technical training in dance, voice, and performance. Students at PopRock Academy are invited to audition and become a PopRocker as they advance in the arts. Our PopRockers students experience intensive training in both voice and dance with the emphasis in performance. Our PopRockers students perform live at local events such as the Alhambra Pumpkin Run of 2017.
All our performances were well received by the community!
During the Pumpkin Run we had a special offer where we waived our one-time $30 registration fee for attendees and provided additional information at our very own booth at the Alhambra Farmer's Market.
Please don't hesitate to join us! Students of all ages and experience are welcomed to join us at PopRock Academy. More special promotions and offers are available throughout the year. Join us again for more special offers during major city events.
If you are interested in learning more about the program or sign up for classes, please call our office at (626) 282-ROCK [7625] or contact us here.
Photo Courtesy of the City of Alhambra
#PumpkinRun2017 #PUMPitUP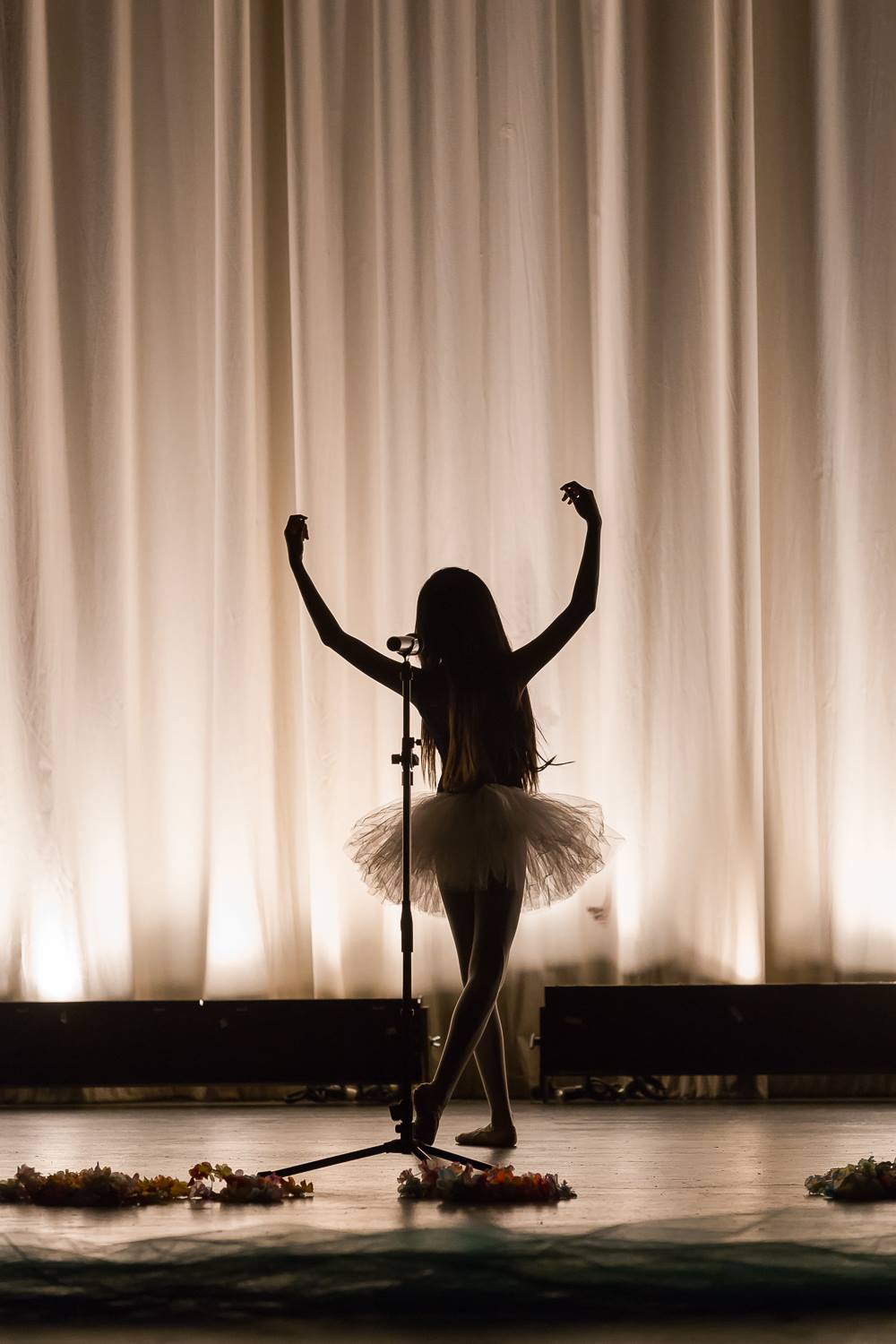 "Ballet requires a huge amount of balance, repetition, and practice. You are always reaching to get to the next level, which is always out of reach. You have to enjoy the work. That's really the journey. At the end of the day, ballet is an Art and it should look effortless and poetic"- Isabella Boylston Principal dancer with The American Ballet Theater.
For dancers our bodies are our instrument. In order to achieve effortless movement, training is a consistent daily routine. Dancers train for hours a day and it comes as no surprise when dancers acquire an injury. No matter how "safe" we work, sometimes our bodies will react to the excessive amount of physical demand on the body. How can dancers prevent injuries to the best of their ability? In an article "Common Dance Injuries and Prevention Tips" three Johns Hopkins experts studied in detail dancers, their injuries, and how to prevent them. Dr. Raj Dau, MD said:
Eat well and stay hydrated before, during and after class.
Get enough rest and avoid overtraining.
Do cross-training exercises to build strength and endurance in all parts of your body.
Always wear proper shoes and attire.
Always warm up before training or performances.
Lead a healthy lifestyle and get to know your body.
If you are interested in learning more about the program or sign up for classes, call our office at 626-282-7625 or contact us here.
Schedule
Request Info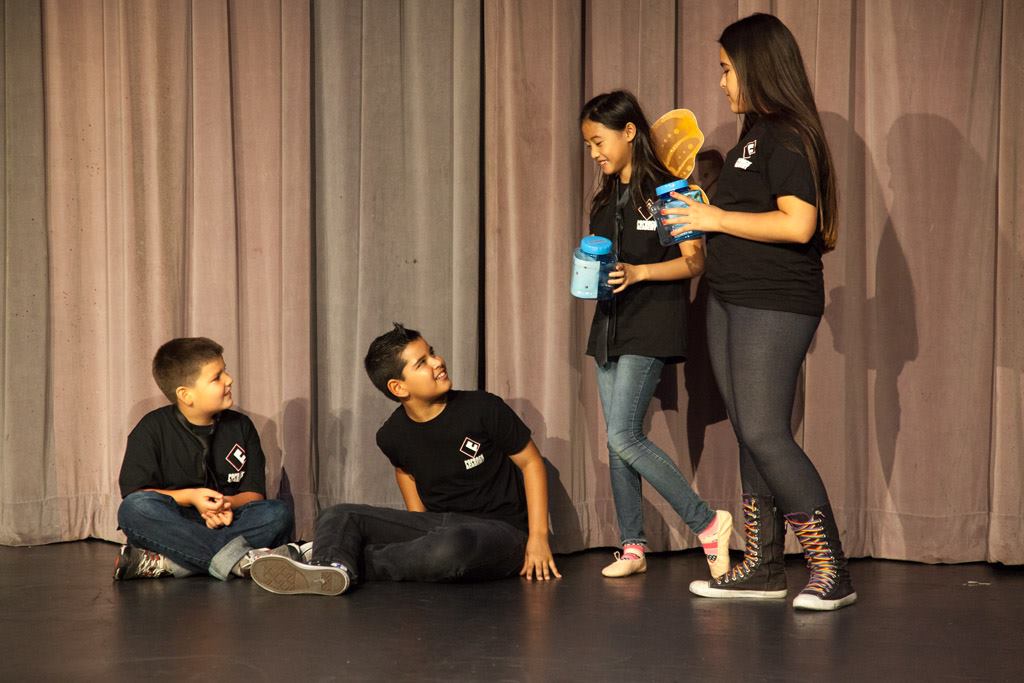 We proudly represent the best acting school in Temple City in Los Angeles, serving the great residents of this amazing city. Our acting programs are perfect for students that are looking for acting programs to enhance their acting skills as well as students that are looking for opportunities to open up and gain confidence through performing on stage. Our students enjoy the opportunity to perform at our well-organized annual recitals for twice a year. We're honored to serve you with the best acting programs. The founder of PopRock Academy, Paul Kwo, a professional and well-known Hollywood actor and musician working with the best names in Hollywood grew up in the area. With his great passion for this city, he established the best acting programs to provide students legitimate training and reliable information about the industry.
Our acting program for students from ages 8 to 14 is designed to help students practice and develop fundamental acting skills and techniques through acting exercises, improv and theater games, monologue, and scene works. We also have a great performance-based program, Triple Threat Glee, that is perfect for helping students open up about themselves, practice and explore acting, singing, and dancing in a combine setting. Students in this program will get the chance to perform on stage at our annual recitals twice a year in musical theater format. We try our very best to provide you and your child the best acting programs; we offer programs for students that are just beginning on this journey as well as students that are looking to enhance and advance their acting techniques.
We also have a program specially designed for young students from ages 3 to 7 that are just beginning to explore in performing arts. With our Disney Musical program, kids will get the chance to step out of their comfort zone, develop the concept of a classroom, interact with teachers and fellow classmates, and develop story-telling techniques. Our students perform Disney-themed songs and act our stories; interaction and story-telling for kids in this generation of technology is a great start for young future artists and leaders!
Students that are older and with better acting or performing experiences can join our Acting on Camera program which is specially designed to train acting techniques geared towards camera work. Our students in this program will learn techniques based off on Hollywood TV, Film, and On-Camera medium by working with our instructors that are already working in the industry each week on their individual scenes in an audition format. They will also receive feedback form professional acting instructors and be prepared to fine tune their performances.
If you are interested in learning more about the program or sign up for classes, call our office at 626-282-7625 or contact us here.
Schedule
Request Info
By just one click, one send, and one like, we now have access to the whole world. It's so common seeing kids playing with iPads and learning how to communicate with people from TV and video games. How do we equip our children exactly to face the challenges later on in life? How about providing them the opportunity to interact, learn, play, express, and love through music, dancing, singing, and performing? How about giving wings to their imagination and creativity? PopRock Academy has the best music, dance, acting programs in the San Gabriel Valley for your child.
As today's entertainment world continues to evolve, YouTube videos and short films are becoming a vital necessity in not just the Arts but for everyone everywhere. Nowadays the ability to instantly view a humorous or informative clip is just one click away! Our new "PopRock YouTube" class intends to not only get students excited about making videos, but also teaches and prepares each individual with the necessary skills to talk comfortably in front of a camera. This class is not geared specifically for those only interested in Acting, but serves as a multidimensional tool to help encourage both innovative and creative ideas while simultaneously preparing each student to be comfortable and confident!
Why not take this program as a great opportunity for your children to open up about themselves and gain confidence? Students of this great program will get the chance to create and produce their very own YouTube videos; they make a short YouTube video every week and post them on our official YouTube Channel-PopRock Academy. Please check out our channel for the amazing works our current students have created. This course doesn't participate in the annual recitals at our Academy.
PopRock Academy serves this amazing acting program for the residents of Alhambra, San Marino, San Gabriel, South Pasadena, Arcadia, Monterey Park, Temple City, Rosemead, Sierra Madre, Highland Park, Eagle Rock, Atwater Village, Glendale, El Monte, Montebello, Monrovia, Altadena and the greater Los Angeles area.
Schedule
Request Info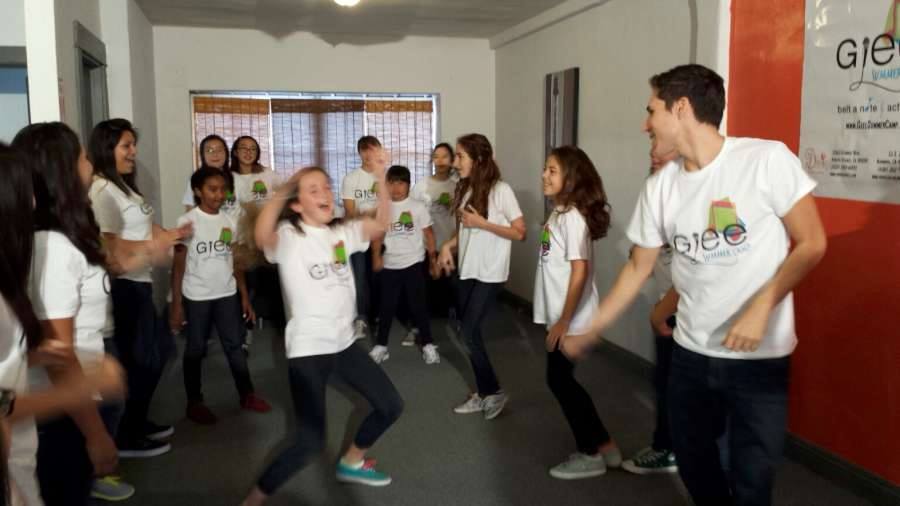 We are proud to present Monterey Park's premiere Dance School. Our goal is to provide the residents of Monterey Park the highest quality of dancing instruction possible. We want to provide high technical training as well as a fun and positive experience for all of our students.
Multiple Styles
We offer both group classes and private instructions in multiple dance styles. We offer classes in Hip Hop, Jazz, Kpop, Break Dance and more. We also offer a unique musical theater program that combines dancing with singing and acting. We want our students to be well-rounded versatile dancers who will continue their dancing well beyond the school. We want to create dancers who love to dance.
Our dance program starts as young as 3 years old with movement training to help young students begin their coordination training. From there, students can move onto specialized dance classes as they age that they enjoy.
Our program are all taught by experienced dance instructors who have many years of training and performance experience in their fields. Our teachers all love what they do here and are inspired by the love of dance their students showcase. All our students have the opportunity to participate in our annual recitals in the late spring and end of the year. They will have the opportunity to showcase their abilities in front of family and friends at a professional stage.
If you are interested in signing up for lessons or classes, please feel free to contact us anytime at 626.282.ROCK[7625] or at This email address is being protected from spambots. You need JavaScript enabled to view it.. You can also visit the rest of the website for more specific information about each program.
Request Info