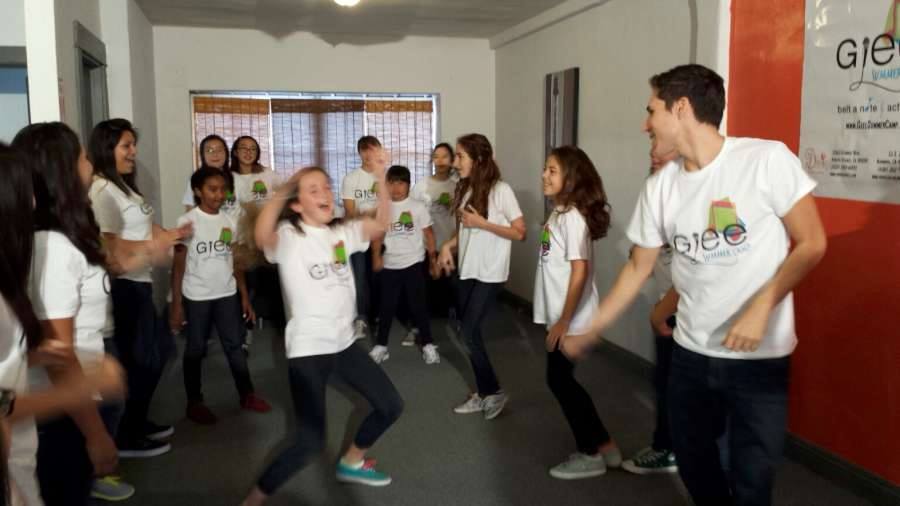 We are proud to present Monterey Park's premiere Dance School. Our goal is to provide the residents of Monterey Park the highest quality of dancing instruction possible. We want to provide high technical training as well as a fun and positive experience for all of our students.
Multiple Styles
We offer both group classes and private instructions in multiple dance styles. We offer classes in Hip Hop, Jazz, Kpop, Break Dance and more. We also offer a unique musical theater program that combines dancing with singing and acting. We want our students to be well-rounded versatile dancers who will continue their dancing well beyond the school. We want to create dancers who love to dance.
Our dance program starts as young as 3 years old with movement training to help young students begin their coordination training. From there, students can move onto specialized dance classes as they age that they enjoy.
Our program are all taught by experienced dance instructors who have many years of training and performance experience in their fields. Our teachers all love what they do here and are inspired by the love of dance their students showcase. All our students have the opportunity to participate in our annual recitals in the late spring and end of the year. They will have the opportunity to showcase their abilities in front of family and friends at a professional stage.
If you are interested in signing up for lessons or classes, please feel free to contact us anytime at 626.282.ROCK[7625] or at This email address is being protected from spambots. You need JavaScript enabled to view it.. You can also visit the rest of the website for more specific information about each program.
Request Info
It's a big step to buy your first microphone and winter is a great time to invest. Southern California is wet this year and the flu is everywhere. With a microphone of your own there's no more sharing germs with others. But there are a ton of different microphones on the market and they all pick up sound in a different way. How do you choose?
If you are considering purchasing a mic for yourself, it's best to test the product before purchase. Some are better for bass tones and others for treble. And just because a microphone is expensive that doesn't mean it's the best. So here are a few tips before you head out the door to your local music store.
First, do the research! Know if you are getting a microphone that is made for recording in a studio (Condenser) or performing live on stage (Dynamic).
Secondly, know your voice TYPE. Soprano, alto, tenor, bass….these are important words to know. What are you?
Go into the store to sing and/or play into it. Become familiar with it before spending that money.
If you are looking at a microphone for an instrument make sure you get a stand for it. It's awfully hard to hold a microphone and play the guitar at the same time.
Now that you have your microphone, guard it with your life! Singers, please just remember to hold microphone correctly! It is not ice cream cone, so don't treat it like one.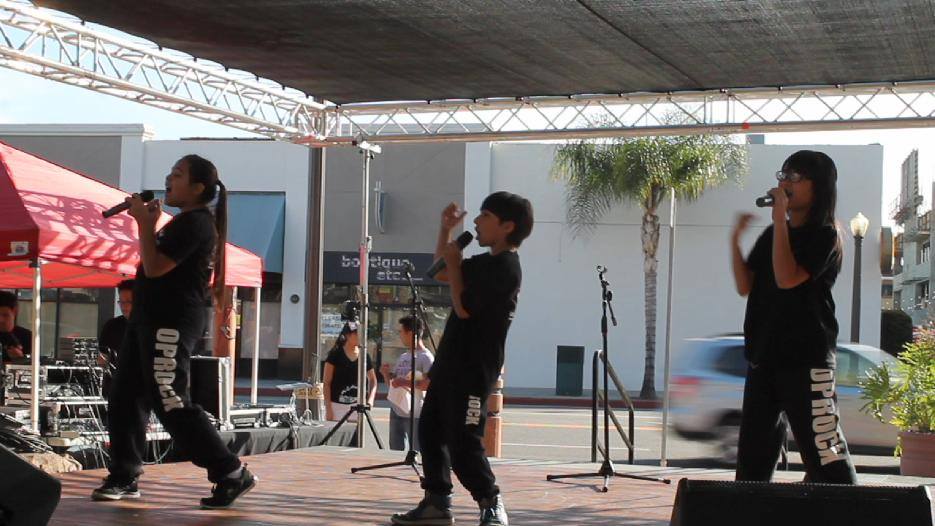 Welcome to PopRock Summer Camp. We have been serving the local residents of Temple City since 2012. Students ages 8 to 14 can enjoy full days of performing arts activities, where they can learn to sing, dance, act and more.
Fun and Engaging Classes
Students will get to be a part of our fun and engaging classes in Acting, Dancing and Singing. Students will learn the fundamentals in each area and learn to put on a show at the end of each week. Students will learn both on-camera acting and on stage acting skills. They will learn dance techniques in Jazz and/or Hip Hop. They will also learn to sing in various genres and styles throughout the session. Our classes are designed to teach students professional techniques, but at the same time, fun and engaging for all the students.
Performance Opportunities
Our summer camps includes performing opportunities for all our students. Students will get a chance to perform at the end of each camp session for their families and friends. They will be able to showcase the new skills they learn in various types of routines and numbers they will be performing. Students will grow from the performances in both creativity and in confidence.
Special Classes and more
Our summer camp also includes various special classes that we will be bringing to the students. They will all be a part of our signature Glee workshop class, where they will learn to put their acting, dancing and singing skills into 1 musical theater style number. They will also have the opportunity to take various classes throughout the camp, such as songwriting, rock band and more.
Register early for specials
Sign up early each year to get our early bird specials. Just call us at 626.282.ROCK[7625] or contact us here to learn more or sign up. We look forward to hearing from you.
Request Info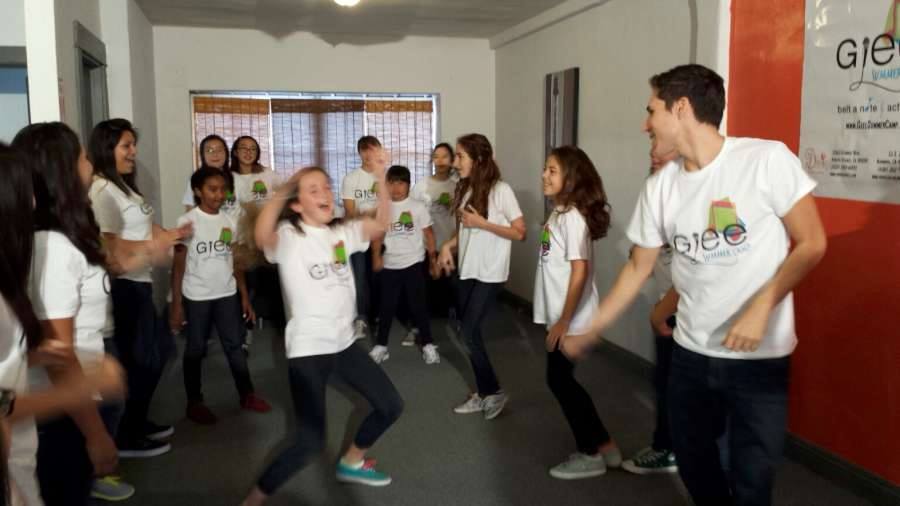 Welcome to Highland Park's best performing arts summer camp program. We are located only minutes from the heart of Highland Park. Our students get to learn acting, dancing and singing in our fun and exciting summer camp programs. So come on by and check us out!
Summer camp for ages 8 to 14
Our summer camp starts at the age of 8 and goes up to 14. Students both beginners and advance students are welcomed to join. Students will learn from industry professionals the art of acting, dancing and singing. They will learn fundamental techniques that will give them a solid foundation in each of the areas. They will also learn a routine in either hip hop or jazz dance, do monologues and scenes in acting classes, and learn to sing a song in the voice class. They will also get a chance to combine them all together in our signature Glee Workshop.
Performance Opportunities
Students will also have a performance opportunity at the end of each week to showcase their work to their friends and family at our weekly camp performances in a nearby venue. These performances will help them put everything they have learned to use, and to build their confidence.
Special Classes
Each week, we will provide students with different special unique classes. They range from songwriting classes, to rock band, to improv workshops and more. Students will get a chance to experience more of performing arts in a safe environment, where they are free to express themselves and to grow their passion for the arts.
Register early for specials!
Sign up early to get our early bird specials. Just call us at 626.282.ROCK[7625] or contact us here to learn more or sign up. We look forward to hearing from you.
Request Info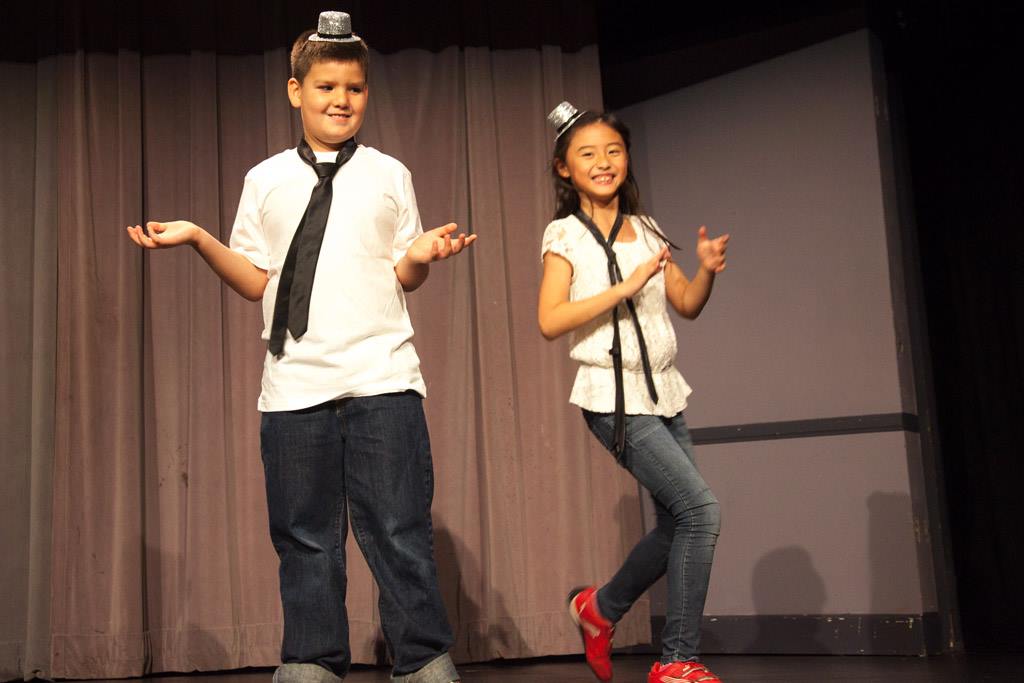 We are excited to provide the best performing arts summer camp for the residents of Arcadia. Our program has been extremely popular with many local Arcadia students, many continue on in our regular year-round program in acting, dancing and music.
Acting Classes
We teach our students the fundamentals of acting in our acting classes every day in our camp. Students will learn to act for both stage and for camera. Our teachers are all industry professionals with many years of acting experience to bring to the table. We provide our students a greater understanding of the craft of acting that also will build our their confidence and on stage presences. We will help them control their body so that they can deliver stronger and more powerful performances.
Dancing Classes
In our dance classes, students will get a chance to learn either Jazz or Hip Hop dance techniques. Our dance instructors are professional dancers and choreographers who have many years working in the dance industry. They are here to teach our students proper dance techniques that will allow them to dance in a healthy way. Students will learn both techniques and choreography that they will perform at the end of each week in our weekly showcase.
Singing Classes
Our singing classes will teach our students proper, healthy singing techniques. Our instructors are all professional singings with many years of experience to share with our students. Students will learn how to use their head voice, mix voice and chest voice through proper vocal placements. Students will get a chance to sing at the camp performance at the end of each week.
Glee Workshop
Our signature glee workshop will help students learn to put the three skills to use in one. Students will perform an acting scene that's followed by a singing and dancing number related to the scene ala musical theater style. This class helps put everything together and help students become more confident on stage moving and singing.
Special Classes
Each week, we also offer special classes to our students. These classes can range from Rock Band, to songwriting, to improv workshop and more.
Register Today
Registration is easy. Simply call us at 626.282.ROCK[7625] or contact us here and sign up. We also offer early bird specials for students who sign up earlier in the year. Contact our office today to learn more!
Request Info