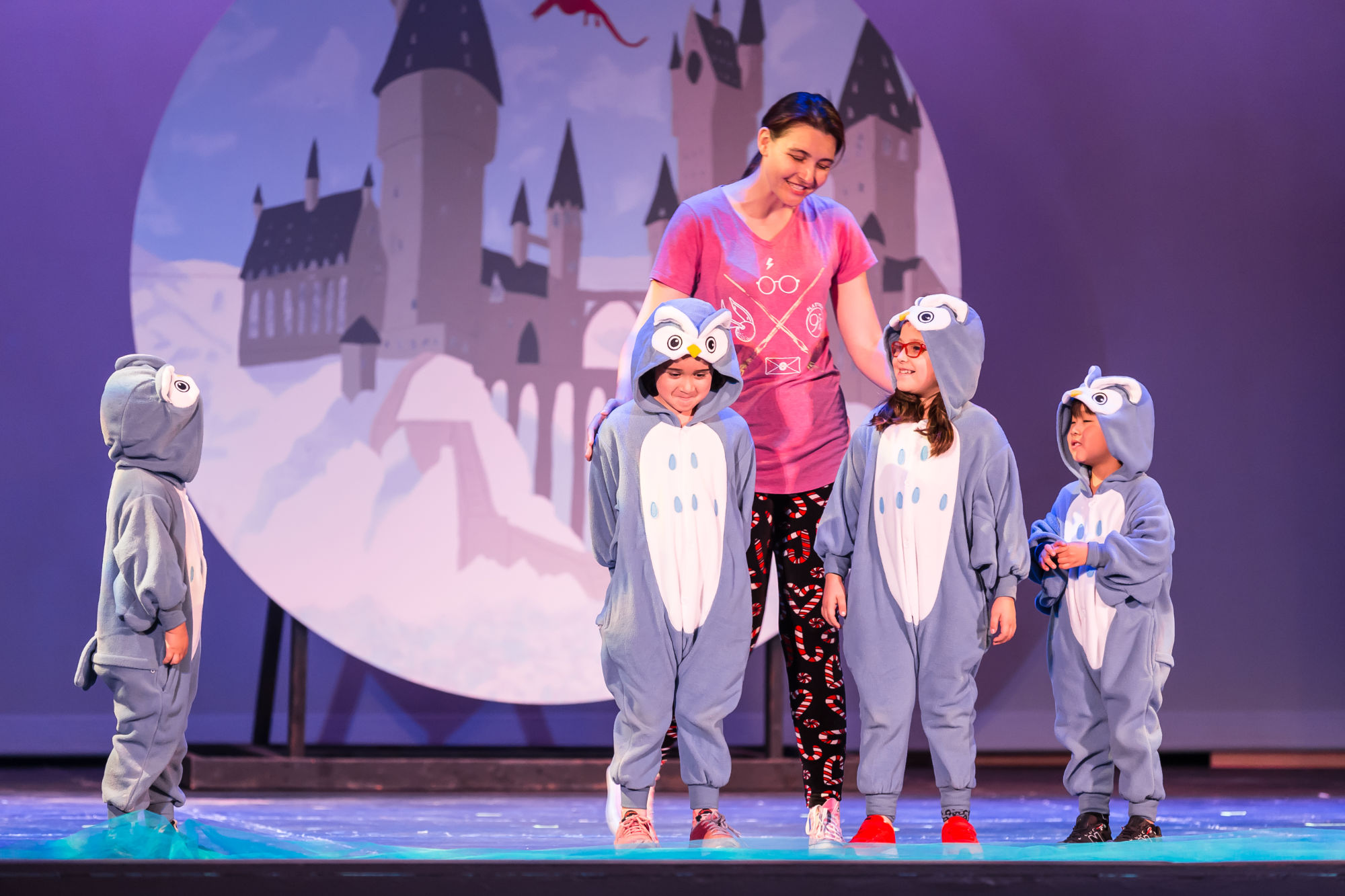 Our Disney Theater class is designed for young students ages 5 to 7. The classes focuses on helping beginning students overcome their performance anxiety and nervousness through the study of theater. Over time, students will gain the confidence they required to get on a performance stage and perform their favorite Disney stories. The class focuses on acting and theater games created by world renowned Viola Spolin and other theater educators. Through the usage of material from the Disney catalogue that young students relate to, students will grow in their confidence. Song and movement will also be used as supplementary material to help students achieve their dreams.
Our Disney Theater class is designed to teach students story understanding and fundamental performance skills in a fun and interactive manner. From time to time, students will also make some art props to help bring their characters to life from the words on the page.
Students will also get the opportunity to showcase their talents at our two annual recitals as well as other performance opportunities.
This is a fantastic and unique class that is only offered here at PopRock Academy Alhambra in the San Gabriel Valley and Pasadena area.
Request Info
Schedule
*We are not affiliated with Disney. Disney Musical is a class dedicated to the teaching of material from the Disney catalogue.