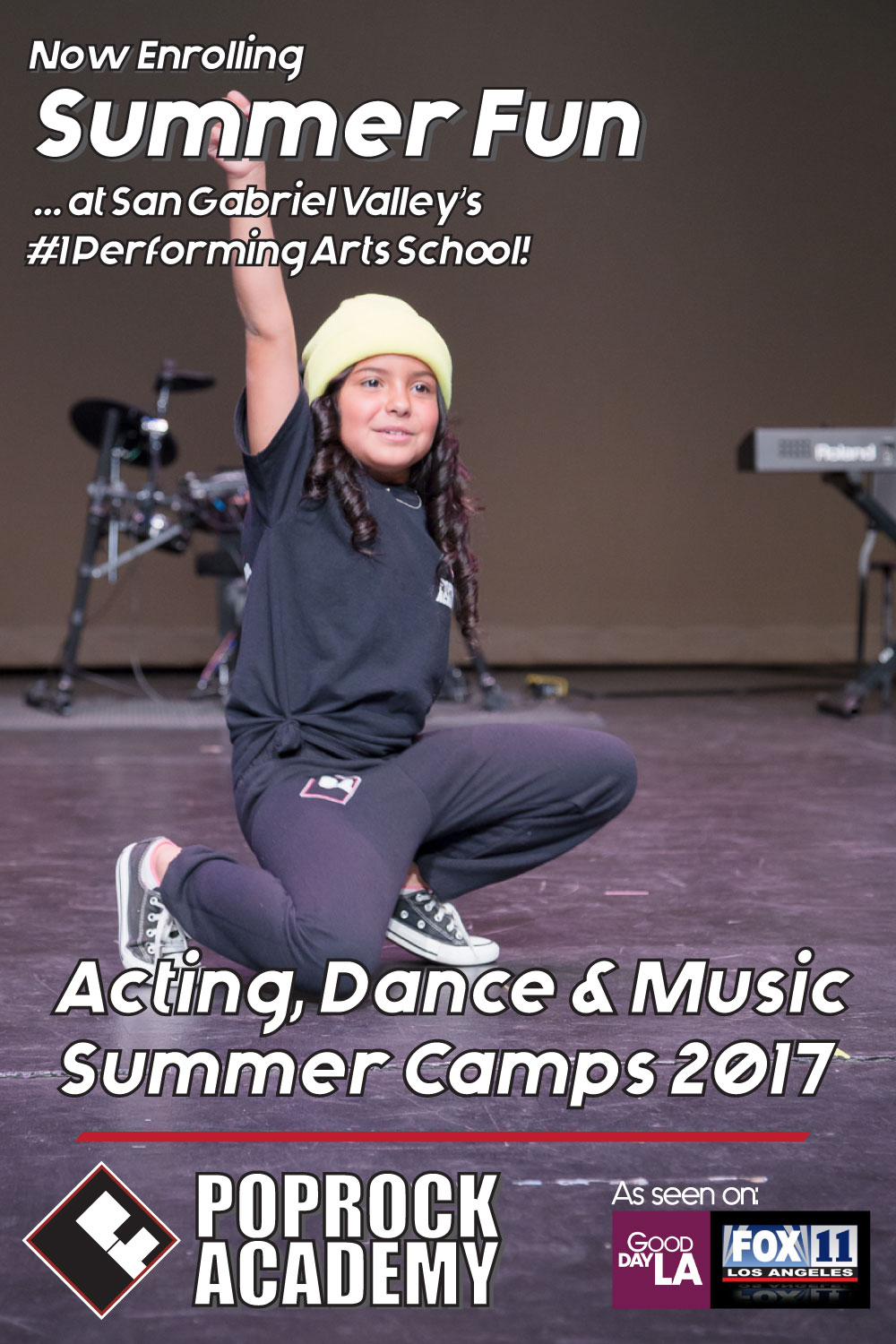 We are proud to offer a unique Musical Theater Summer Camp at PopRock Academy. Students ages 5 to 17 will get a chance to join in the fun and be on a professional stage performing an awesome Musical show with other students. They will be directed by working industry professionals in their acting, singing and dancing throughout the entire program, from audition to final performance. They will get to be on a real Hollywood stage with full lights and sound to fulfill their dream of being a Musical Theater star.
PopRock Academy Summer Musical Theater Camp and Production:
Our summer camp and production program is 3 weeks long. Students ages 5 to 7 will be in camp from 9am to 12pm, while students ages 8 to 17 will be in camp from 9am to 3pm. The first few days, they will be going through the audition process and be cast in the show. Then over the remaining course of the camp, they will learn the music, lines and dances to the entire show. They will get to experience a tech rehearsal at the theater and finally perform in front of a live audience of both family members as well as working industry professionals.
Our program is created and directed by professional working directors, music directors and choreographers, who have years of experience to share with our students. They will coach our students in a professional manner, providing our students with real world working experience. We want to make sure our students get the full experience of working in a setting that they would find in Hollywood and on Broadway.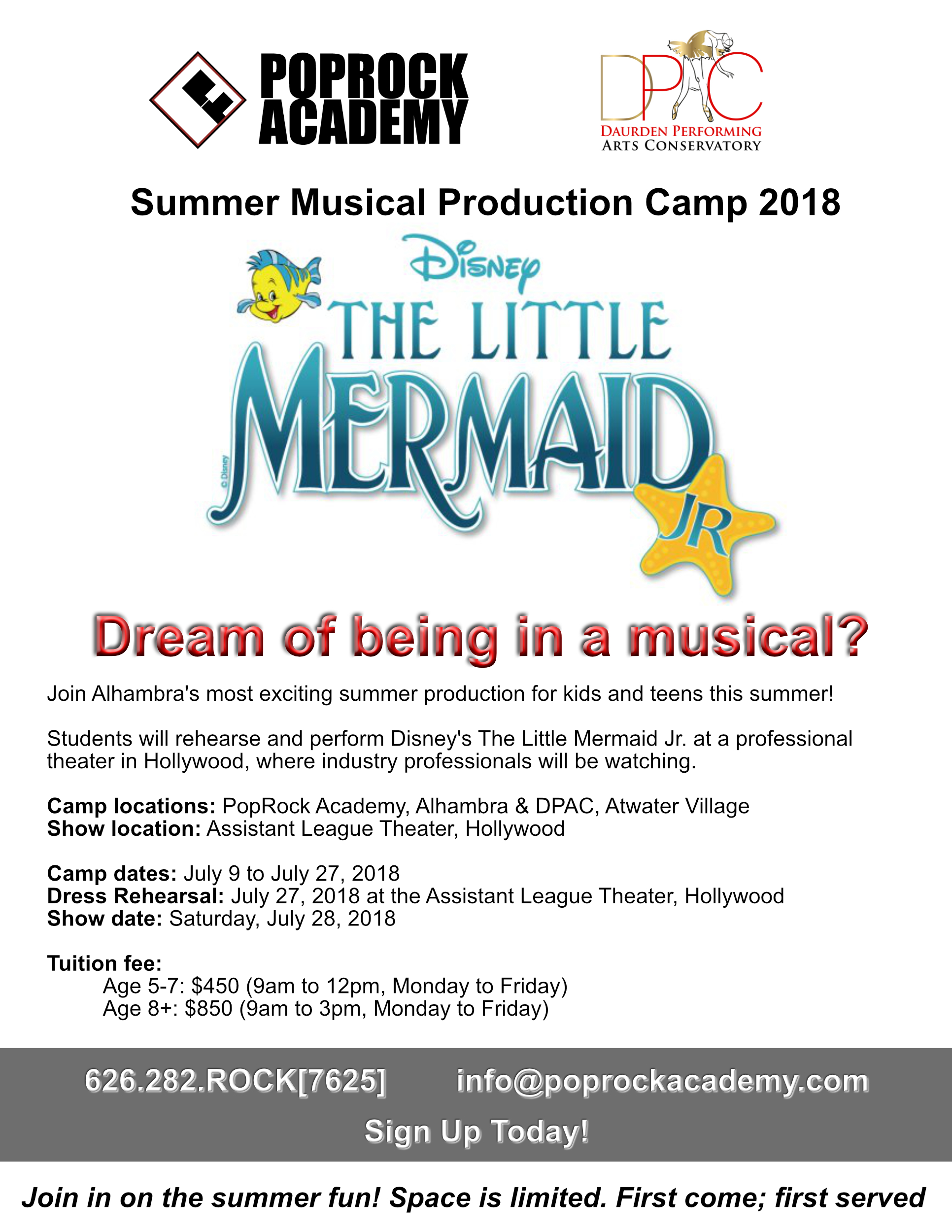 We are located in the beautiful city of Alhambra. We serve the local communities of San Marino, Pasadena, South Pasadena, Monterey Park, San Gabriel, Temple City, Arcadia, Rosemead and the surrounding areas.
Request Info
Schedule