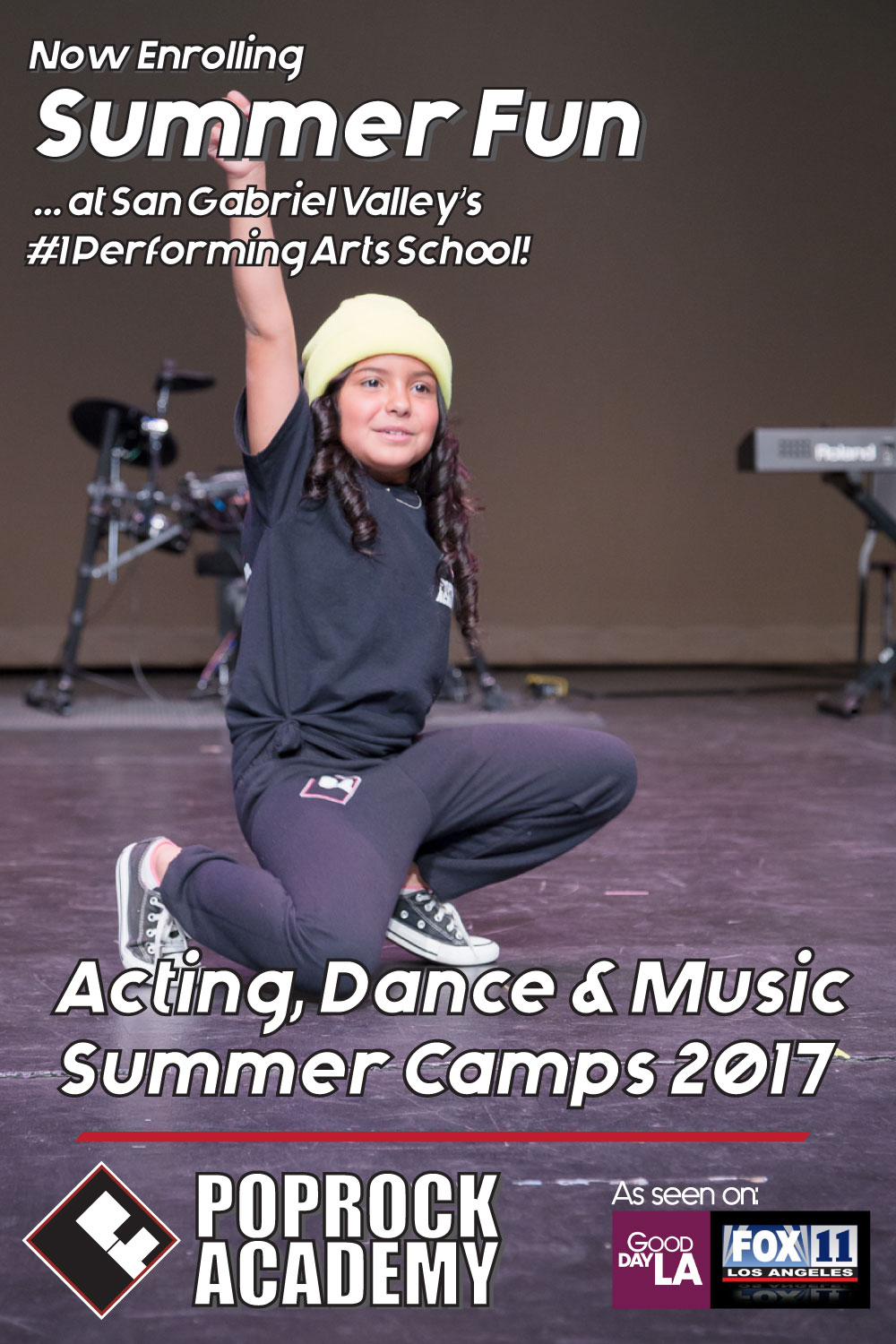 We offer multiple 1 week long summer camp programs during the summer. Students can choose to attend only 1 week or multiple weeks. Campers age 8-13 will study Acting, Dance and

PopRock Academy Summer Camp:
Our summer camp is a 6 hour program each day, from 9am to 3pm. Students will learn singing and performance techniques in our music program. In our dance portion, students will learn various styles of dance, including Hip Hop and Jazz. In acting, students will learn fundamental acting skills for both stage and camera. Students will also get a chance to experience our signature triple threat program, learning to sing and dance together.

Each week, students will also get a unique special class such as songwriting, rock band and other specialty workshops. So students who are enrolled in multiple weeks will get to experience a much wider range of performance in our summer camp program.

Each camp is 1 week long. Students can choose to do one week or multiple weeks. Our instructors will adjust their curriculum based on student's skill levels. Students will also get a chance to perform for their friends and family at the end of each week in a nearby location in downtown Alhambra. We want every student to enjoy their experience at PopRock Academy summer camp.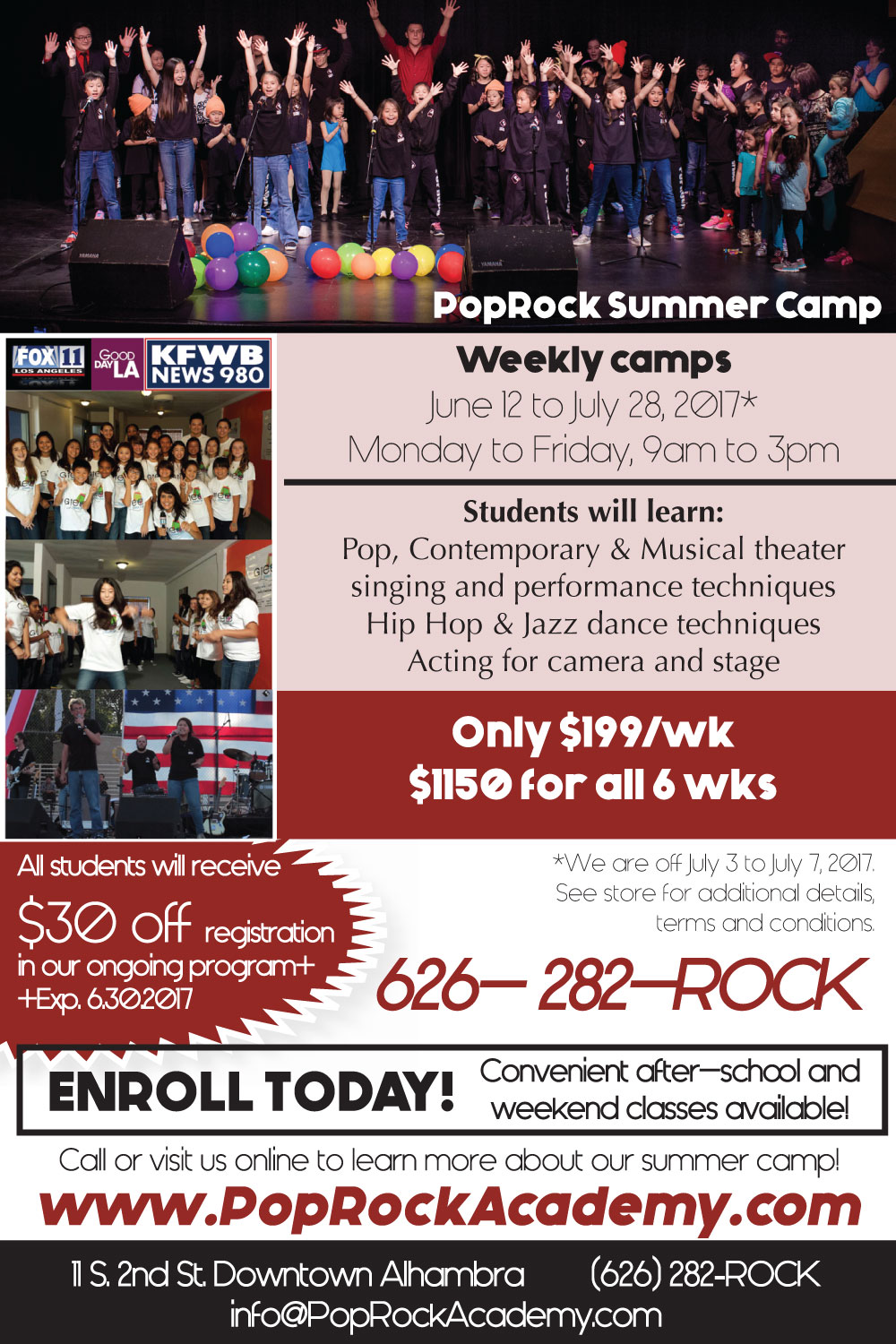 We are located in the beautiful city of Alhambra. We serve the local communities of San Marino, Pasadena, South Pasadena, Monterey Park, San Gabriel, Temple City, Arcadia, Rosemead and the surrounding areas.

Request Info

Schedule