Acting is a skill. Our fundamental acting class offers our students the basis of acting in its many shapes and forms. We keep our class sizes small to give every student opportunities to work during the class.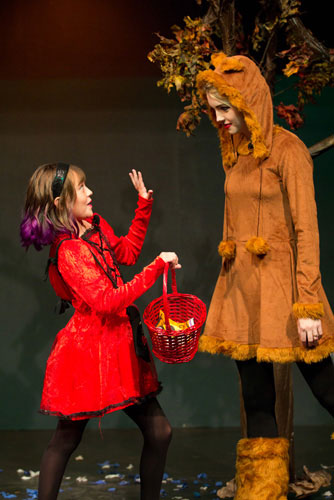 Our fundamental acting class is an on-going class. Students can begin at anytime during the year. Throughout the year, we reinforce fundamental concepts such as listening and reacting, script analysis, fundamental audition skills for on camera, stage and voice-over.
Our fundamental acting class is not just for aspiring actors, but for any young students who wants to develop better communication skills and social skills. It is offered to young students age 8 to 12. We believe the study of acting is a needed transferrable skills for students of all ages to have. Acting skills helps students develop better social listening skills that is critical in networking and other social settings. The study of character development assist students to better empathize with other and better able to understand the people surrounding them. Improvisation skills helps students interact more naturally and freely in all kinds of social settings. Acting is for everyone!
Students will receive instructions over the year in:
Fundamental acting skills: Listening and reacting, character development, script analysis etc.
Fundamental audition skills: For on camera, on stage and for voice over.
Fundamental improvisation skills: Yes...and, heightening, scenic improv etc.
Fundamental voice overs skills: Microphone techniques, commercial voice over, animation voice over etc.
After students have mastered the fundamental acting skills in our basic program, students may advance to the following courses:
Scene Studies
Acting on Camera
Students may only advance to higher level and speciality courses by teacher's recommendations only. Students who have had acting training at other locations may audition to be placed in higher level courses. But if students lack certain fundamental skills in specific areas, they may still be required to attend this class or private coaching before entering a higher level course.
We serve the residents of Alhambra, San Marino, San Gabriel, South Pasadena, Arcadia, Monterey Park, Temple City, Rosemead, Sierra Madre, Highland Park, Eagle Rock, Atwater Village, Glendale, El Monte, Montebello, Monrovia, Altadena and the greater Los Angeles area.
Request Info