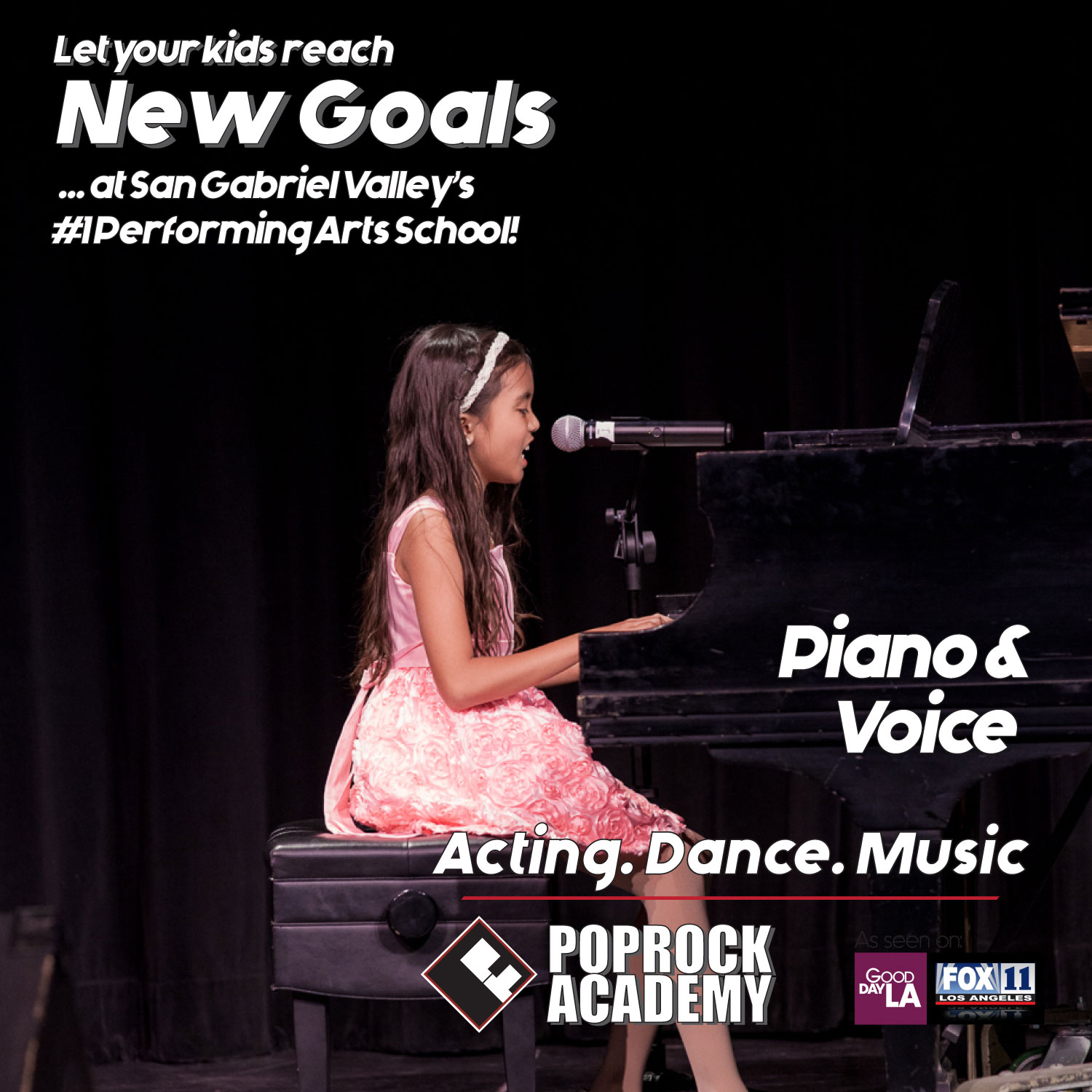 Welcome to San Gabriel's best piano lessons. Paul Kwo has been teaching the residents of San Gabriel and the surrounding areas piano for the past 20 years. He has helped generations of young students grow to love the music and the instrument. When he started PopRock Academy in 2011, he was able to bring the love of music and piano to even more students. We are only a few minutes drive from the heart of San Gabriel.
Professional Training
Paul's piano program at PopRock Academy teaches students with a solid foundation in piano techniques. We provide students lessons that will teach them how to read music and play with proper finger and hand usage in a fun and engaging manner. But we go beyond the standard classical technique and teach our students how to play chord charts and contemporary music that they love. We want students who finish their studies here to be able to use their skills learned for the rest of their lives in ways that's practical to them.
Inspiring Environment
We also believe that the learning environment is crucially important towards the success of a student. PopRock Academy has created an inspirational atmosphere so students feel a sense of belonging. They are also inspired by our instructors who are working artists as well as other students who are also on their journey to success. Students are surrounded by other piano students as well as students who are studying other instruments and other performing art forms. They are then able to understand the greater practical goal of what they are studying. They also have opportunities to play, rehearse and even perform in different types of ensemble settings that no other school in the area can provide.
Performance Opportunities and Ensemble Playing
We provide 4 recital opportunities throughout the year for all our students. Students can sign up for any or all of these recitals with their teacher recommendation. Our recitals are split into two types. We do 2 intimate setting recitals and 2 large setting recitals a year, providing our students different performing experiences that no other school provide in the area. We also offer every student the opportunity to utilize our ensemble masterclass program throughout the year.
Register Today
Sign up today and get music in your life! Simply call us at 626.282.ROCK[7625] or contact us here. We look forward to hearing from you.
Request Info