Art knows no borders. PopRock Academy aims to create genuine, versatile and well-rounded performing artists and their audience through a comprehensive music, acting and dance curriculum.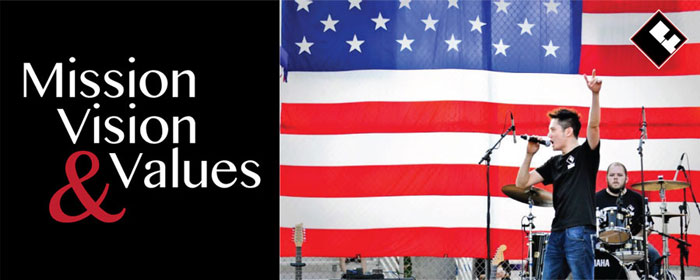 PopRock Mission
Respect of Acting: Acting is often overlooked as a critical skill for everyone. PopRock bridges the gap between aspiring actors with those who seek acting and improv skills to use in other industries. "All the world's a stage." William Shakespeare.
Grace in Dance: The elegance in the study of dance has far-reaching benefits for its students. PopRock brings together the solid foundation of ballet with the styles of Contemporary and the coolness of Hip Hop and other genres of dance.
Borderless Music: Music is all embracing and we aim to create musicians who are versatile and well-rounded to meet the demands of the 21st century. PopRock Academy creates a respectable border-less academy aim to train genuine musicians with individuality and superb musicianship.
Positive Environment: We aim to provide a safe and open environment for all music students and lovers. We believe by providing students a fun-filled and nurturing environment we can foster creative growth.
Professional Respect: We treat all our students as professionals with the utmost respect. We ask each of our student to treat each other, our faculty and staff with the same professional attitude.
Accountability and Opportunities: We hold ourselves and our staff accountable of the progress the students make through juries and performance opportunities for the student and faculty.
Community Outreach: We believe in being connected with the community we reside in by assisting talented music students who are in financial needs to further their music education, as well as participating in local school and community events.
PopRock Experience
We are not your cut-of-the-mill performing arts school. We believe in quality in education and insist on offering only the best we can find. We are not interested in making a quick buck and just hire any college student to come teach your child. We are only interested in bringing you those who have a true desire to teach and inspire the next generation as well as be able to hold their own in the ultra-competitive area of the performing arts industry.



All our teachers are both University trained as well as real working artists. All our teachers CAN do and CAN teach. As such we also expect all our students to treat their education at our academy with the utmost respect. We want every one of our student to succeed and we believe that every one of our students have the ability to succeed if given the right resources.
PopRock History
PopRock Academy was founded on 11.11.11 (November 11, 2011) by Paul Kwo. His CPA in fact encouraged him to jump on board this special day so that the corporate birthday will be one of the most unique in history. It is believed that PopRock Academy is the only California corporation with this unique corporate birthdate.
PopRock Academy was born because of a combination of many factors. Having taught music and acting for over 15 years and having been a performer since childhood, Paul was rather discontent with many of the performing arts academy around. Students learned in isolation and rarely have the opportunity to bond with others outside of their lesson or class, let alone students who studied other performing arts forms. He was determined to create a school that was was inclusive and integrated of all things. As a renaissance artist himself, Paul was accomplished in music and in acting among many other talents. He believed in the value of cross-over inspiration, applying techniques learned in other fields to enhance one's ability.
But vision came about with the correct timing. Two years prior to opening PopRock, Paul was hired by Cassandra Daurden to become the music director of Glee Summer Camp, a new program she created. Cassandra has taught for many years at other dance and performing arts camp. But she was dissatisfied with the quality of most of these camps. She seek to create a program that was high quality and fun for the students. That first summer, over 100 students came through the camp program learning to sing, dance and act. This gave Paul an opportunity to fully test out his "Kwo Vocal Method" with a huge pool of diverse students with diverse levels of training.
Post-camp, only 3 days later, Paul receives a call from Cassandra where she announced that she has just leased a new location and opening up her first dance studio in Atwater Village. From this, Paul was inspired to seek out his own studio space to open up his performing arts academy in the San Gabriel Valley, a dream he has had for many years but never dared to venture into.
Unlike Cassandra who was fortunate to open a business within the limits of Los Angeles with very little legal hurdles to jump over, Paul spent 4 months looking for a location and another 7 months completing the legal process towards establishing a business. Finally on August 24, 2012, which is also Paul's birthday, PopRock Academy was officially opened to the public.
We serve the residents of Alhambra, San Marino, San Gabriel, South Pasadena, Arcadia, Monterey Park, Temple City, Rosemead, Sierra Madre, Highland Park, Eagle Rock, Atwater Village, Glendale, El Monte, Montebello, Monrovia, Altadena and the greater Los Angeles area.