Details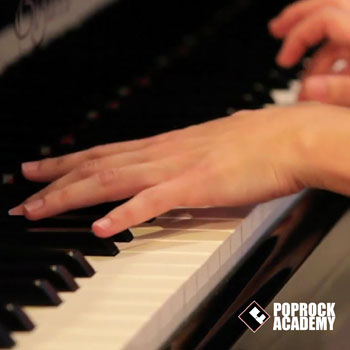 By Paul Kwo
Whether it's private piano lessons or private voice lessons, private music lessons are an expensive endeavor. Students enroll on a weekly basis to learn to play an instrument, and to someone who's new to the private lesson arena, this amount can add up. So you wonder if private lessons are worth paying for.
In the Alhambra, San Gabriel, Pasadena area, private piano lessons starts around $50 to $60 per hour at most studios. But more experience teachers with more affluent clienteles can charge upwards of $75 to $100 or more per hour of private lessons. So sometimes you wonder if paying more actually means better.
Simply put, pricing is generally a result of demand and prestige. Demand sometimes equals quality, while other times simply equate to a good marketing campaign. As a customer, it's rather difficult to be able to tell the difference. Without having a background in music, it's a mountain to climb in order to distinguish the good from the bad. But when you find a great teacher, you will see phenomenal improvements of your child's ability to perform, far beyond any group class can do. Music simply cannot be taught properly in a group setting. It has been proven over the centuries that one on one lessons is the only way to instruct a child in music instrument and in voice. The intricacies of music performance techniques requires the detailed attention of a well-experienced instructor.
In the end we go to either a friend we trust or a company that we trust when it comes to purchasing piano lessons or voice lessons or guitar lessons.
How do we know who to trust?
College degree is only one small part of the equation. Just because a teacher has a degree from a famous institution doesn't mean they are qualified as a teacher or the best around. Certainly they have the playing ability, but teaching is a different story. A proven track record of students who can read and perform is often the best way to determine whether a teacher is good. But also their program and curriculum, what they emphasize.
We at PopRock Academy in Alhambra believes that a child should enjoy their musical journey. They should have a supportive and warm environment. They should be surrounded by a community of fellow students who enjoy performance. But on top of it all, they should be connected with students who are in other performing arts genres. To limit their exposure to piano and only piano, or one instrument is a detriment to the student. We like to expand the horizons of the students so that they can begin at an early stage of their studies that all the performing arts are connected. To draw these connects early on will help them become better performers in their own respective categories.
Ultimately you as a consumer have to be an intelligent consumer, finding the best ability for you. It is a difficult journey. But the rewards can be great if you choose correctly.
PopRock Academy is located in the heart of San Gabriel Valley in downtown Alhambra. We are nearby San Marino, South Pasadena, San Gabriel, Temple City, Arcadia, Monterey Park, Rosemead, El Monte, Highland Park, Eagle Rock, Montebello, Monorovia, Altadena and the greater Los Angeles area.