Although our name may be PopRock Academy, but we absolutely believe in fundamentals and value the wealth of knowledge in the Classical world that can help our students succeed. We are not a fly by night, tricks only academy.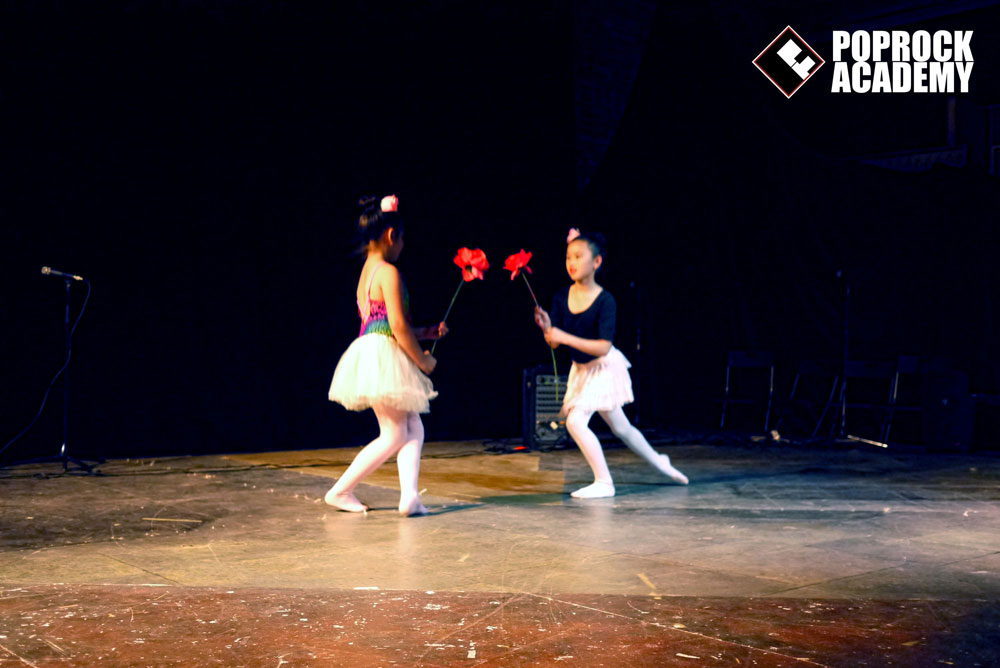 We believe in driving in our student the value of hard works and the fundamentals so that they will become solid performers with a great future ahead of them.
Curriculum:
Our ballet program is fundamentally grounded in Cechetti and Balanchine Ballet, and developed by Cassandra Daurden to create the best program to give our dancers all the techniques they require to continue on with dance for the rest of our student's lives. Students will learn classical ballet techniques that is used in Classical Ballet as well as in Jazz, Musical Theatre Dance and Contemporary dance.
Requirements:
Our ballet program has various levels where students test into. Transfer students will require to audition to be upper level ballet classes. We also highly recommend all ballet students to take hip hop dancing concurrently to get the best out of their PopRock dance experience.
Beginning Ballet
Ballet class provides the necessary groundwork for dancers to become versatile and strong technicians. This class will focus on teaching primary knowledge and understanding of classical ballet technique. Using a systematic approach to familiarize the dancers with principal terms, positions and behavior in ballet. Students must wear appropriate attire, including leotard, tights, ballet skirts or tutu's, and ballet shoes.
We serve the residents of Alhambra, San Marino, San Gabriel, South Pasadena, Arcadia, Monterey Park, Temple City, Rosemead, Sierra Madre, Highland Park, Eagle Rock, Atwater Village, Glendale, El Monte, Montebello, Monrovia, Altadena and the greater Los Angeles area.
Request Info
Schedule