PopRock Academy scene studies program allows students explore their acting range through the examination of class and contemporary plays and scripts. Through the understanding of characters and scenes,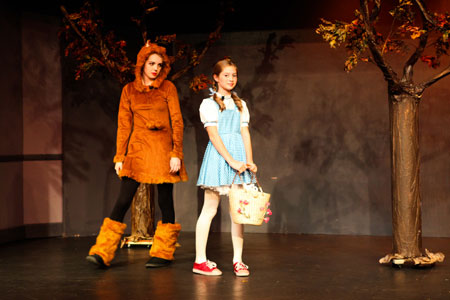 students will also be pushed to explore characters and scenes of a wide variety of styles and periods. For students who are not pursuing acting as a potential career, our scene studies is a great way for students to dive deeper into literature and bringing them to life with fellow students. Students will develop a better understanding of humanity and the rich diversity there is through the studies of classic and contemporary literature.
Requirements:
Our scene studies program is broken up as an intermediate level course and an advance level program. Students must audition to enter either program if they have taken acting classes at other institutes. Students who have been in our fundamental acting program may enter our scene studies program on our teacher's recommendation or by audition. Our scene studies course is also a co-requirement for students interested in our Acting On Camera program. Students interested in acting on camera should also enroll in our Acting On Camera class to learn the difference in techniques.
Curriculum:
Students will explore various styles of plays and screen literature. The class focuses on performance for a live audience and stage performance practice. From Shakespeare to Chekov to recent box office hits, students will be given scripts and work with partners to study and perform. Additional required reading will be assigned for students to read on the art of acting. Students will also explore classical and contemporary monologues.
Attendance:
This course is only available as an on-going class. Students may not enroll as a drop-in since scenes are assigned to partners. Students may not miss any class without prior consent from teacher. Many of the work students will be performing in this class are partner works. Students who have multiple unexcused absences may be dismissed from the class. For emergency sickness, students my be excused if accompanied by a doctor's note.
We serve the residents of Alhambra, San Marino, San Gabriel, South Pasadena, Arcadia, Monterey Park, Temple City, Rosemead, Sierra Madre, Highland Park, Eagle Rock, Atwater Village, Glendale, El Monte, Montebello, Monrovia, Altadena and the greater Los Angeles area.