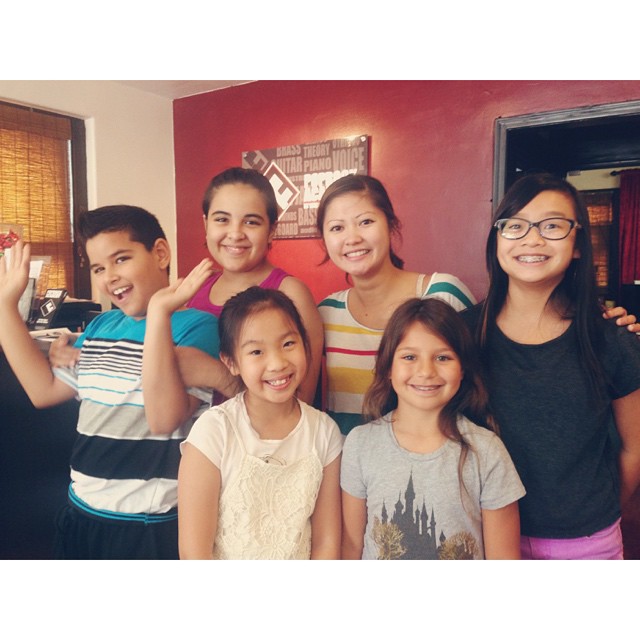 Welcome to San Gabriel's best performing arts summer camp program. PopRock Summer Camp is only minutes away from the heart of San Gabriel. Our summer camp provides singing, dancing and acting training for students ages 8 to 14. Students will get to learn from professional instructors in a fun and engaging atmosphere.
Acting
Our teachers will teach our summer campers the fundamentals of acting for both the stage and for camera. Students will get the chance to develop their skills and learn to do commercial copy, monologues and scene works in our camp program. Our instructors are all industry professionals and will provide them real world practical training in our classrooms.
Dancing
Students in our dance classes will learn hip hop and jazz dancing techniques. They will learn fundamental techniques as well as choreography each week and will have the opportunity to showcase their work at the end of each week to their friends and family. Students will also get to come up with their own choreography and learn to freestyle and improvise dance movements.
Singing
Our vocal instructors will teach our students the fundamentals of pop and musical theater singing. Students will learn in a safe and fun environment that will help them develop their voices and confidence. Students will also get a chance to showcase their work to their friends and family at the end of each week.
Special Classes and Performance
Each week, we will have a unique special class for our campers to try. We will have classes such as songwriting, rock band, ballet and more for our campers to participate in and try something different. We also provide a performance opportunity for all our campers at the end of each week in a local venue to showcase their work to their friends and family.
Space is limited: Register today!
Sign up is easy. Just call us at 626.282.ROCK[7625] to register or find out more information. We provide early bird special each year, so call early to see if you qualify for our special. You can also contact us here to register or for more info.
Request Info