Super Hero Summer Fest is a Blast at the PopRock Stage
The first annual Super Hero Summer Fest was a success! We had a jam-packed day filled with back-to-back events and performances at our PopRock Stage at the Renaissance Plaza in Alhambra. Our students took turns performing their popular acts from their group recital, gaining many cheers and applause from proud parents and other audience members. We also had one of our star students Thaies perform her cover song "Never Enough" from PopRock's solo recital earlier this month.
Along with our student performers, the PopRock Stage also featured several other highly-esteemed performers. Tom Kenny, the famed voice of Spongebob Squarepants, performed on stage with his band Tom Kenny & The Hi-Seas. Another featured guest was Jason Paige, an American singer-songwriter who is known for singing the Pokémon television theme song. Aside from these awesome performances and guests, celebrity cosplayers and vendors also contributed to the roaring success of this event. We are confident that next year's Super Hero Summer Fest will be very anticipated and just as successful!
At PopRock Academy, we do our best to prepare you to perform your best stage. You could even be on the PopRock Stage next year! Send on over an info request by clicking here!
PopRock Soloists Take the Stage at Formosan Evangelical Church of Arcadia
On Sunday, June 10
th
2018, PopRock Academy hosted a solo recital at Formosan Evangelical Church of Arcadia. We were proud to see our PopRock students perform solos that they have practiced endlessly to perfect. Our teachers have not only taught our students how to master their solo pieces, but how to hold themselves confidently onstage. Since performing as a soloist is a very different feeling from performing in a group, it took a lot of courage and hard work for our students to get up on stage. From what our audience and staff saw at Sunday's recital, it is evident that PopRock students are ready to tackle any challenge!
It truly is never too late to start private lessons, and it never hurts to try something new. Whether it's singing, dancing, or acting you're interested in, we've got the right teacher for you. If you would like more information on our private training program, feel free to contact us and we will help you get set up with your first lesson!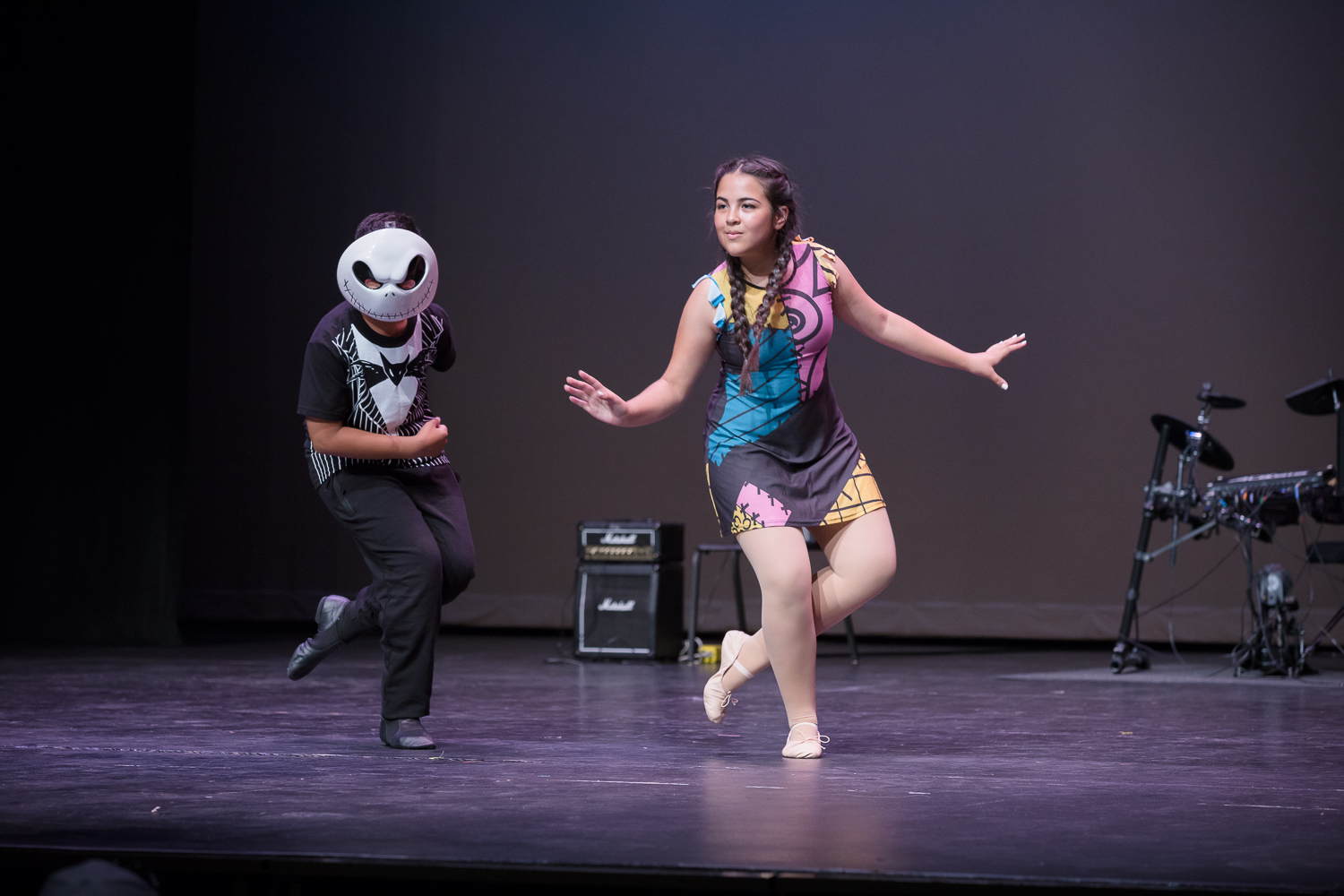 Strive For Olympic Excellence!!!!
Get the best training here at PopRock!
Are you inspired by the awesomeness of our Olympic athletes? You and your child can also work hard and reach for the stars! Join us here at PopRock and be the very best you can be!
Get the best training in the most comprehensive performing arts program here at PopRock!
We want you to excel here at PopRock Academy, and we know 1 class is never enough! So from now to February 25, get in on the action with our buy 1 get 1 free deal.
Buy One Get One Free!
Buy 2 Get 2 Free Plus Free Registration!
Sign up for any term of group classes or private lessons and get one free term of a second group classes. Sign up for 2 new classes or 2 terms of private lessons and get 2 group classes for free and have registration fees waived. Current students can get 2 additional bonus group classes in lieu of free registration.
*Free group classes must be a different class than the original class. Free registration only offered to students signing up for 2 new classes, 2 free group classes must be different from the 2 paid classes. Current students may receive 2 free group classes in place of free registration. Must sign up for all classes at the same time and start at the same week. Free classes must be used at sign up and are non-transferable. Free classes cannot be made up. Space is limited. First come; first served. Additional restrictions may apply. See store for details. Deal ends at the end of business day on February 25, 2018.
PopRockers take the stage to kick off our show.
PopRock Students Perform at A Noise Within Theatre in Pasadena
On Sunday, June 3
rd
2018, PopRock Academy held a bi-annual summer group recital at A Noise Within Theatre located in Pasadena. This was the biggest recital that our school has ever held, with ticket sales skyrocketing over two hundred and our program filling up with twenty-eight acts. Over eighty of our dedicated students participated in this performance! Wow! We are so proud of our students for their hard work.
One by one, our acts took turns taking the stage to show our audience of proud parents what they have been rehearsing in class. Our PopRockers and Hip Hop Dance Crew started off the show with "The Greatest Show" from the Golden Globe award-winning movie "The Greatest Showman." This amazing performance set the tone for a very exciting and anticipated atmosphere for the rest of the show, which has raised the bar for our future performances and recitals. Great job, performers!
You can watch the full live stream on our official YouTube channel.
Interested in performing at our next group recital? Want to see what it's like to work in a performance troupe? Find out more info about our group classes by sending us an info request here!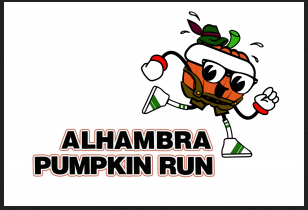 City of Alhambra Pumpkin Run
PopRock Academy is thrilled to serve the San Gabriel Valley through various performing arts courses offering a vast array of professional performance opportunities. With Autumn quickly approaching, the city of Alhambra celebrated the pumpkin harvest with its 5th Annual Pumpkin Run in the bustling Downtown Alhambra. Despite the record-breaking hot temperatures, families and friends of Alhambra gathered to celebrate the beginning of Autumn on the morning of Oct. 22, 2017 for food, live performances, and festivities. Not only was the run a great success, the day-long event included opening ceremonies, a costume contest, a weekly Alhambra Farmer's Market, local vendors, a beer garden, a pumpkin pie making contest, and a pumpkin decorating contest. With a mission to provide an all-inclusive family environment to promote physical fitness, health and fun, the annual city wide event offered a facet of expression through community fun and love.
Along with the many local businesses, PopRock Academy cheered on runners with live performances and our own booth at the Alhambra Farmer's Market. The Alhambra Farmer's Market is held on South Second Street, directly leading out to the bustling Downtown Alhambra Main Street. With fresh produce and homemade crafts, the Alhambra community gathers every Sunday for the Alhambra Farmer's Market located directly in front of PopRock Academy.
At the Pumpkin Run, our students performed a total of four numbers including two renditions of the original soundtracks of the the Broadway musical, Wicked and a cover of K-pop girl group, Blackpink's As If It's Our Last.
PopRockers
PopRockers are students who have mastered the fundamental and technical training in dance, voice, and performance. Students at PopRock Academy are invited to audition and become a PopRocker as they advance in the arts. Our PopRockers students experience intensive training in both voice and dance with the emphasis in performance. Our PopRockers students perform live at local events such as the Alhambra Pumpkin Run of 2017.
All our performances were well received by the community!
During the Pumpkin Run we had a special offer where we waived our one-time $30 registration fee for attendees and provided additional information at our very own booth at the Alhambra Farmer's Market.
Please don't hesitate to join us! Students of all ages and experience are welcomed to join us at PopRock Academy. More special promotions and offers are available throughout the year. Join us again for more special offers during major city events.
If you are interested in learning more about the program or sign up for classes, please call our office at (626) 282-ROCK [7625] or contact us here.
Photo Courtesy of the City of Alhambra
#PumpkinRun2017 #PUMPitUP