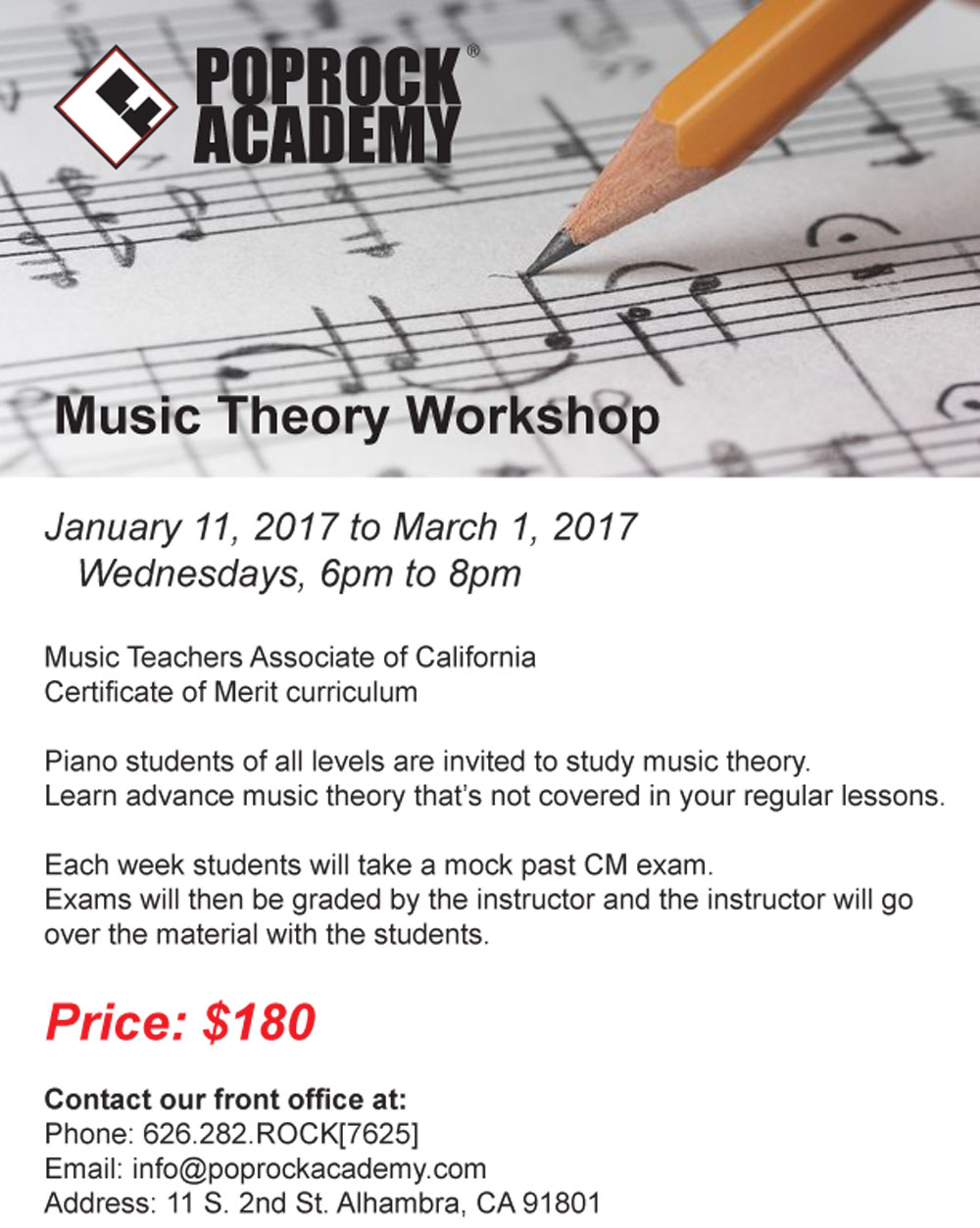 PopRock Academy is proud to host our annual Music Theory Class for Kids and Youth of all levels.
Students will learn music theory following the Music Teacher's Association of California, Certificate of Merit exam curriculum. Students will work on mock exams from the past and taught advance music theory in accordance to their levels.
It will be on January 11 to March 1, every Wednesday from 6pm to 8pm. The price is only $180 for the entire program, including the mock exams. A great deal!
The class is taught by experience music theory instructor with many years of experience. Classes are held at PopRock Academy in Alhambra, serving the San Marino, South Pasadena, Pasadena, San Gabriel, Monterey Park, Temple City and Arcadia areas.