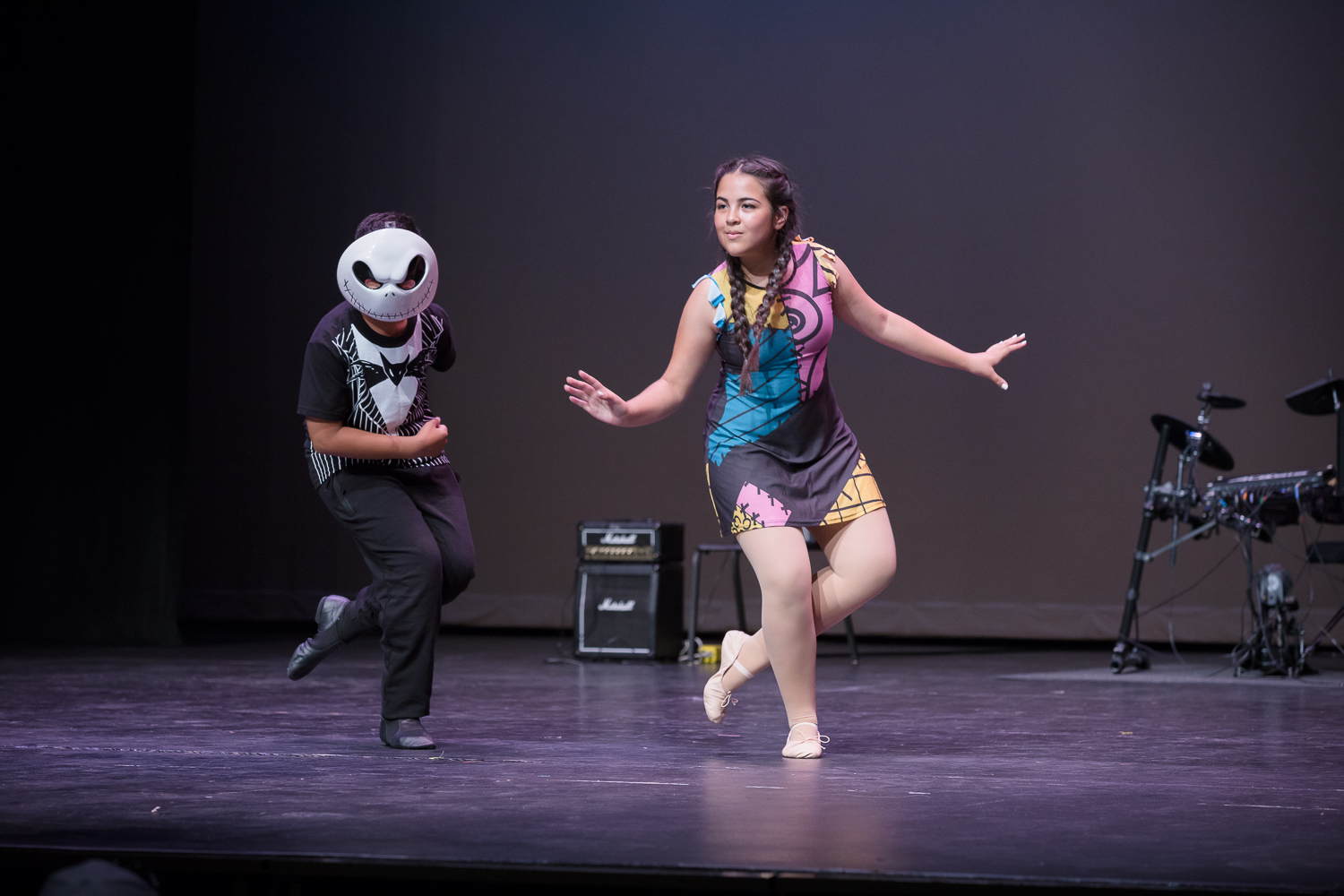 Strive For Olympic Excellence!!!!
Get the best training here at PopRock!
Are you inspired by the awesomeness of our Olympic athletes? You and your child can also work hard and reach for the stars! Join us here at PopRock and be the very best you can be!
Get the best training in the most comprehensive performing arts program here at PopRock!
We want you to excel here at PopRock Academy, and we know 1 class is never enough! So from now to February 25, get in on the action with our buy 1 get 1 free deal.
Buy One Get One Free!
Buy 2 Get 2 Free Plus Free Registration!
Sign up for any term of group classes or private lessons and get one free term of a second group classes. Sign up for 2 new classes or 2 terms of private lessons and get 2 group classes for free and have registration fees waived. Current students can get 2 additional bonus group classes in lieu of free registration.
*Free group classes must be a different class than the original class. Free registration only offered to students signing up for 2 new classes, 2 free group classes must be different from the 2 paid classes. Current students may receive 2 free group classes in place of free registration. Must sign up for all classes at the same time and start at the same week. Free classes must be used at sign up and are non-transferable. Free classes cannot be made up. Space is limited. First come; first served. Additional restrictions may apply. See store for details. Deal ends at the end of business day on February 25, 2018.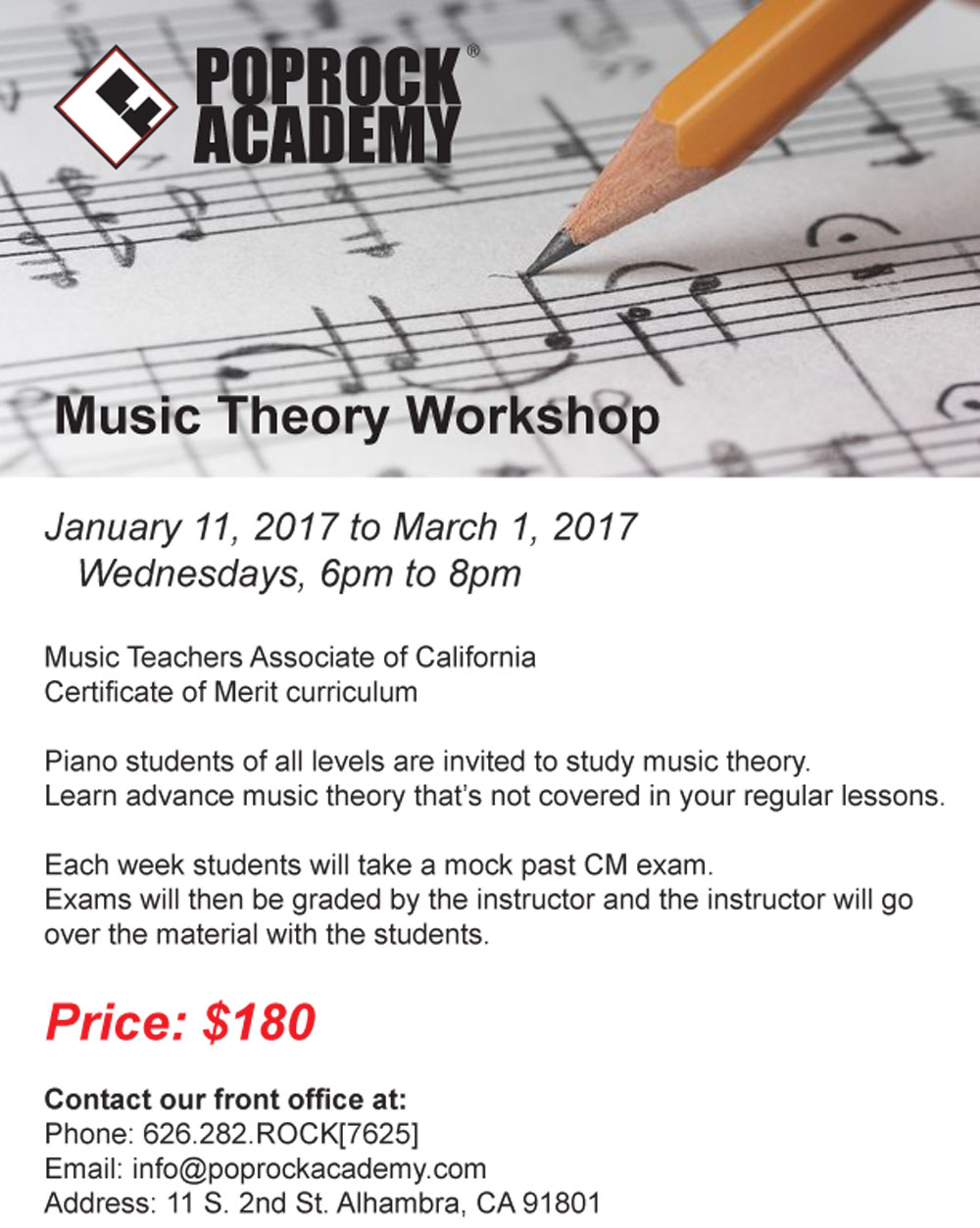 PopRock Academy is proud to host our annual Music Theory Class for Kids and Youth of all levels.
Students will learn music theory following the Music Teacher's Association of California, Certificate of Merit exam curriculum. Students will work on mock exams from the past and taught advance music theory in accordance to their levels.
It will be on January 11 to March 1, every Wednesday from 6pm to 8pm. The price is only $180 for the entire program, including the mock exams. A great deal!
The class is taught by experience music theory instructor with many years of experience. Classes are held at PopRock Academy in Alhambra, serving the San Marino, South Pasadena, Pasadena, San Gabriel, Monterey Park, Temple City and Arcadia areas.

Join PopRock Academy this Small Business Saturday, November 25, 2017, for free classes throughout the day. End the day watching PopRock Academy's esteemed PopRockers and Daurden Performing Arts Collective performers perform at the Alhambra Tree Lighting celebration at 7:45pm to 8:45pm.
Class schedule:
11am to 11:30am -- Jazz Dance (7+)
12pm to 12:30pm -- Hip Hop Dance (All ages)
1pm to 1:30pm -- Fundamental Acting (8 to 16)
2pm to 2:30pm -- Voice (7+)
3pm to 3:30pm -- Break Dance (7+)
4pm to 4:30pm -- Kpop Dance (14+)
Come on by and work some of that Thanksgiving meal off!!!!!
Space is limited. First come, first served. We reserve the right to cancel any classes for any reason.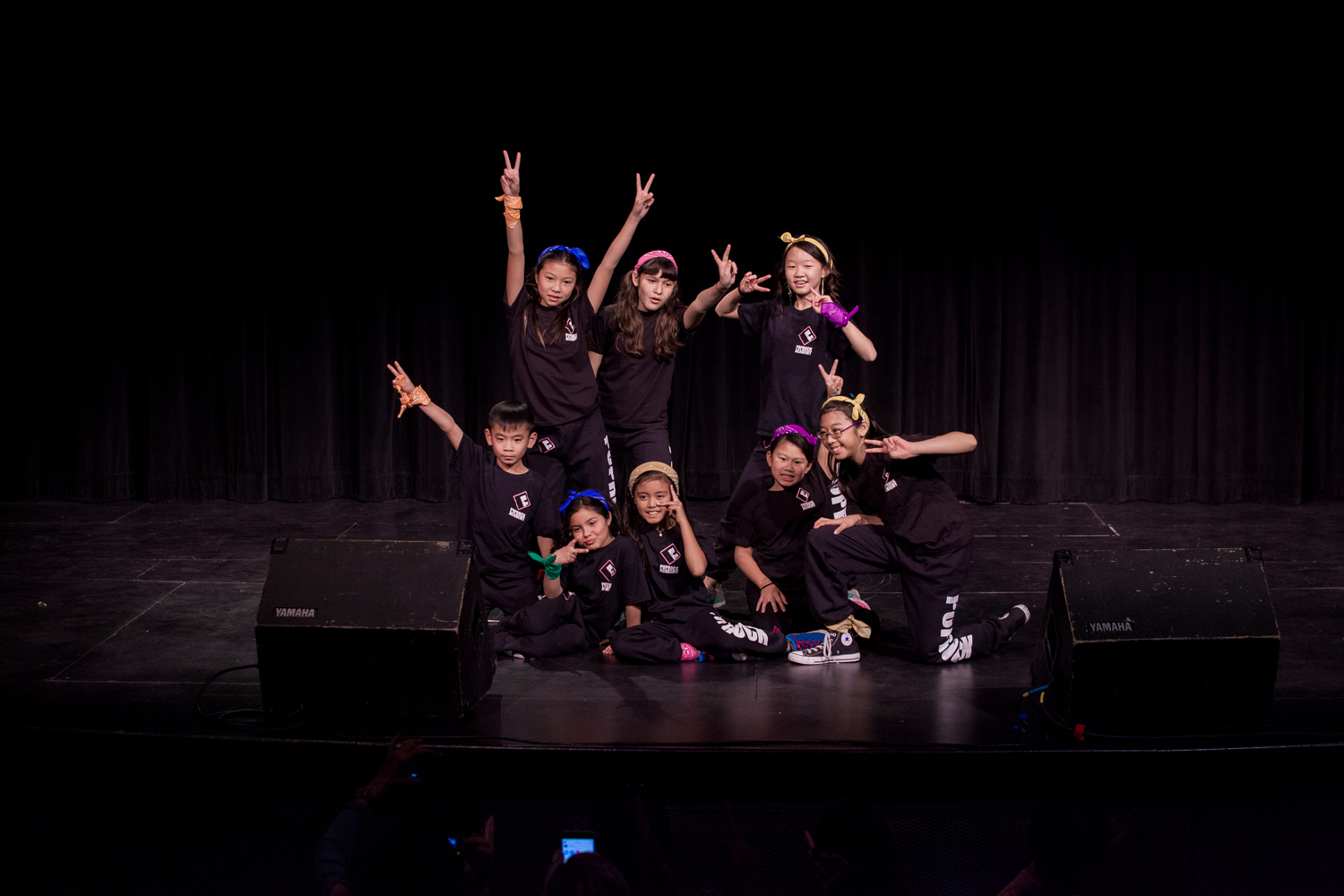 Calling all students of the Alhambra and Pasadena area. San Marino, Monterey Park and San Gabriel, you are all invited to come and enroll now for our January 2017 sessions. We teach Hip Hop, Jazz, Kpop and Break dance; Voice singing, piano, guitar, drums, bass and other orchestral instruments; Acting on camera and fundamental acting. We have something for everyone here!
We are having our biggest sale of the year! Save $30 off registration fees and get 1 free term of an additional group class when you sign up before December 20, 2016. So don't miss out on this amazing opportunity to save. The deal will be gone with 2016 before you know it!