We at PopRock Academy pride ourselves in our extremely accomplished staff and faculty. Many of our instructors have nominated or won awards in their fields. They are all veterans in their areas of instructions and are all working artists.
All our teachers have also been trained at some of the most renowned Universities in the country including The Julliard School, University of Southern California, University of Michigan, Northwestern and more. We believe in offering the very best to all our students by locating the best teachers around.
Our teachers have collaborated and performed with world class artists such as Yo-Yo Ma, Ben Harper, Bruce Dickinson, Mervyn Warren, Michael Buble, Smokey Robinson, Clay Aiken, P. Diddy, Sheila Nicholls, Kanye West, Rozzi Crane, Shane Harper, Kevin Sorbo, Dean Cain, Zach Braff, Emily Deschanel, David Boreanaz, Eva Longoria and so many more.
Some of our teachers include Elizabeth Sung, Brandon Bae, Rebecca Yeh, Alfa Garcia, Andrew Hwang, Jessica Chou, Jessica Kelley, Dave Edo, Stephen Pu and more.
Our Founder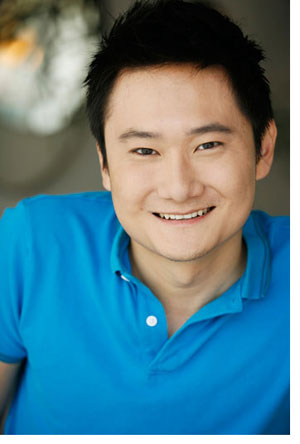 PAUL KWO - ENTREPRENEUR, ACTOR, SINGER, COMPOSER AND PIANIST

Paul Kwo PAUL KWO has performed alongside critically acclaimed cellist Yo-Yo Ma, international pop singer Wei Wei and many more. His original compositions has won numerous awards including ERMMedia's Masterworks of the New Era Volume Ten, New York Youth's Symphony's 2005 First Music Competition and more. His fusion band Kwortet released their debut holiday album in 2011 and he has performed at many legendary venues in Southern California. He is also the Praise Band Director of Culver-Palms United Methodist Church where he is the lead singer and keyboardist. He is also the Music Director of Rock Sugar Repertory Theatre, Glee Summer Camp, Gabrielino High School Spring Musical and the owner of PopRock Academy.

A member of SAG-AFTRA, ASCAP and MTAC, Paul Kwo is the star of the upcoming film God's Not Dead, also starring Shane Harper, Kevin Sorbo and Dean Cain, in theatres 2013. PAUL KWO has appeared in the comedy film Underground Comedy starring Michelle Rodriguez and Lindsay Lohan. Previously, he has worked on blockbuster feature films including Pacific Rim, Men in Black III, Gangster Squad, Lone Ranger, 2012, Funny People, Mummy 3: Tomb of the Dragon Emperor and many more. He has also appeared in the short film Fortune Cookie Magic Tricks which has been accepted and shown in over 20 different film festivals worldwide among many others.

For Television, PAUL KWO has co-starred in the hit series Scrubs's season seven finale. He has also provided his voice for the critically acclaimed series Bones as well as co-starred in the remake of Knight Rider. He has also appeared or provided his voice for numerous television and radio commercials for major international brands.

In Video Games, PAUL KWO has provided his voice for Resident Evil 6. Previously he has also worked on Sleeping Dog.

On stage, Paul Kwo starred in the premiere of American Dreams: An In-Yer-Face-Musical at the Eclectic Theatre in North Hollywood. He has also performed numerous roles at various theaters in the greater Los Angeles area.

PAUL KWO was born in Hong Kong and grew up in the suburbs of Los Angeles. He received with cum lauder a Bachelor of Music in Piano with minors in Theatre and Musical Theatre and a Master of Music in Music Composition from the University of Southern California. He is also the President of Gabrielino Alumni Association, providing scholarship and mentorship opportunities to students of the San Gabriel Unified School District.

PaulKwo.com KwoMusic.com