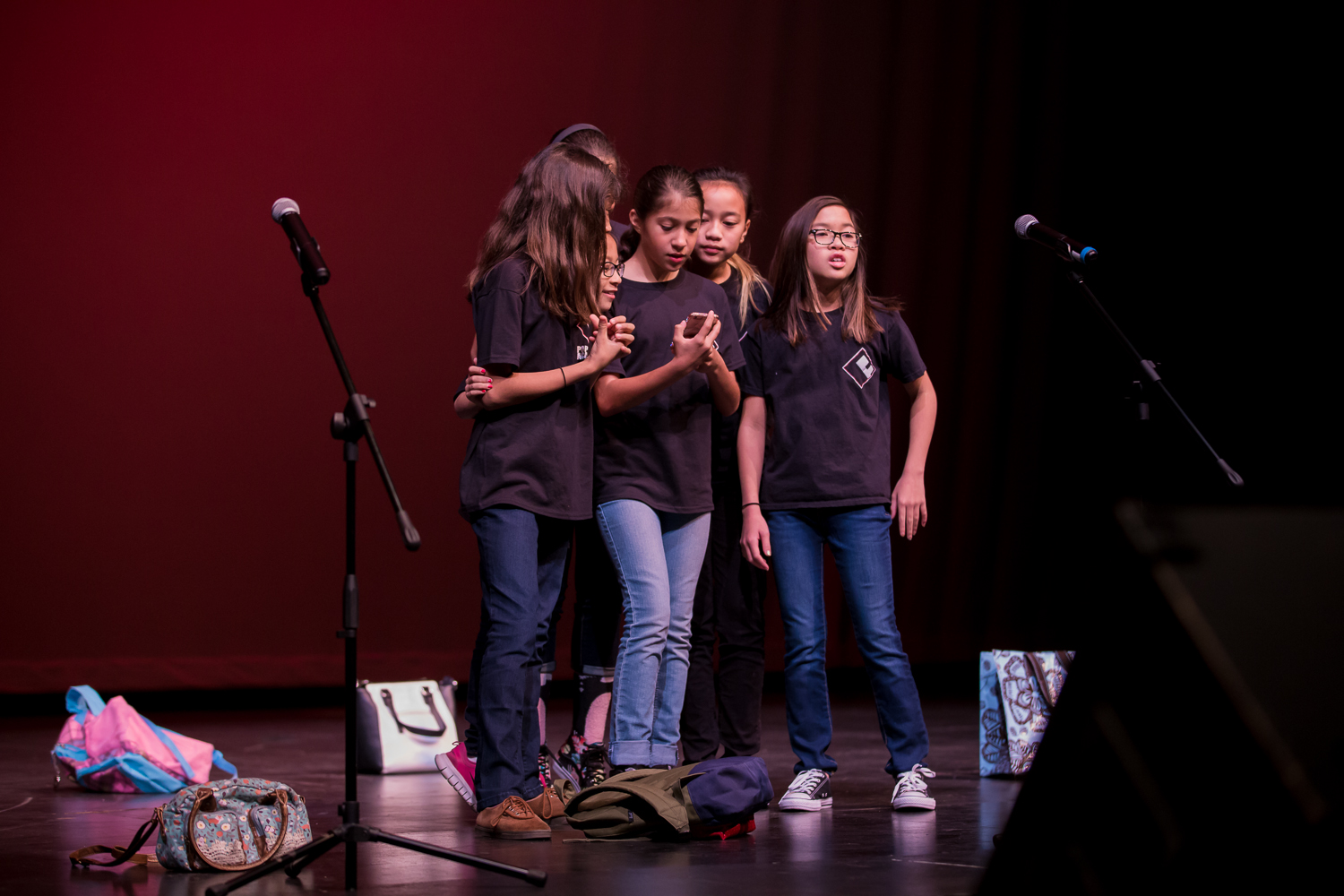 Welcome to PopRock Academy, Monterey Park's top performing arts program. We offer a dedicated Acting program for the local residents of Monterey Park. We are bringing professional Hollywood style acting program to the city of Monterey Park. We are only a few minutes away from the heart of Monterey Park, so you don't have to sit in extensive traffic on the other side of town to get professional acting classes and coaching.
Kids & Youth
We have a specialty acting program designed for kids and youth ages 8 to 17. Our program includes a fundamental acting program for kids with no prior training to develop basic acting skills. Students will learn through acting exercises and improv games to establish basic understanding of character and scene work. Students will work with their instructors using acting material from classic theater as well as contemporary film and TV material to develop their skills. Students will also have the opportunity to perform at our 2 annual recitals to showcase their ability and hone their performance skills.
Experienced students can join in our Acting on Camera program designed to help students understand the technical demands of acting for camera. Students will learn how to prepare for an audition for camera for Hollywood projects from industry professionals. Our instructors are all experienced in on camera acting and bring their industry knowledge to our students.
Adult
We offer a specific Acting on Camera program for adults. Our instructors work with each students to fine tune their auditioning skills for camera while working on their interpretation skills. All our instructors are professional actors with many years of industry experience to share with their students.
We also offer private audition coaching for students who wants to get coaching for specific auditions they are working. Our times are flexible so just contact our office when you need a private coaching to schedule one.
Sign up today by calling us at 626-282-ROCK[7625] or contact us here!