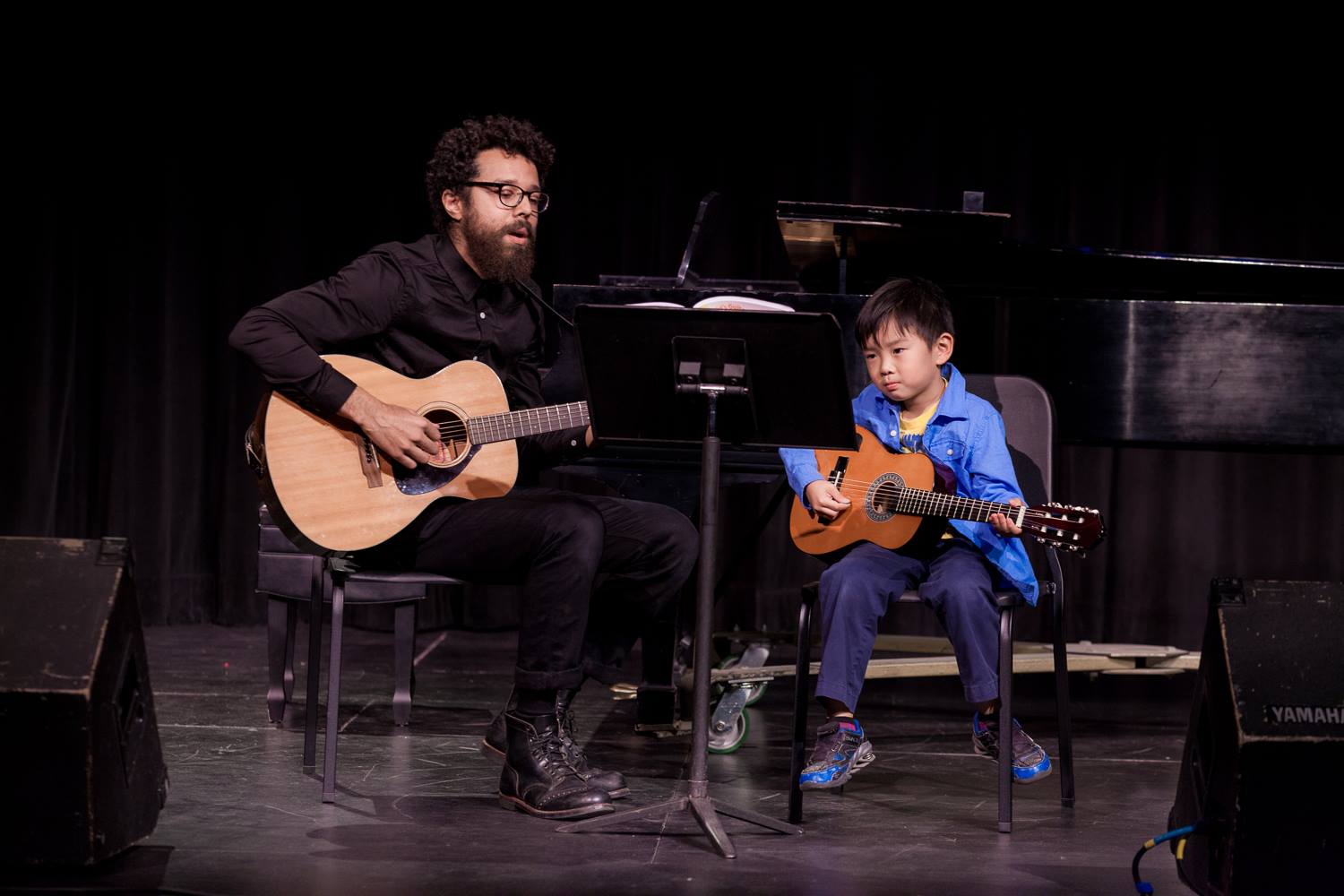 Welcome to Alhambra's favorite place for guitar lessons. PopRock Academy has the most comprehensive guitar program in the area. Our program provides all private students the opportunity to learn in a one-on-one setting as well as an ensemble setting. Students get to play guitar with other guitarists, singers and other instrumentalists on a regular basis.
Start Young
Our program starts students as early as 6 or 7 years old, depending on teacher's recommendation. Students will get to learn fundamental guitar playing techniques, as well as general musicianship. Students will learn to read notes as well as chord charts and play various styles and genres of music.
Professional Instructions
All our guitar lessons are taught by professional instructors who have many years of industry experience. Many of our teachers are currently gigging and performing with professional bands and music groups. Students will get inside tips on how to perform in different ensemble settings. Advance students who are interested in pursuing a career in guitar performance can get the benefit of both our faculty's experience as well as the entire school's other instructors and staff's support as they learn about the industry and what it takes to succeed.
Ensemble Experience
PopRock Academy offers our unique ensemble experience to every private students as a part of our program. Students will get the opportunity throughout the year to take our Ensemble Masterclasses where they can learn from different teachers and jam with different students. They will get to play in different combinations of singers and instrumentalists throughout the year, an invaluable experience for all music students.
Performance opportunities
We offer all our private guitar students in Alhambra 4 recital opportunities a year. We also offer 2 different venue types, intimate and large stage experience for our students to prepare them for different types of performances.
Service Area
We provide guitar lessons services to the city of Alhambra and the surrounding cities of San Marino, South Pasadena, San Gabriel, Monterey Park, Pasadena, Temple City, Arcadia, Highland Park, Rosemead, El Monte and more.
Enroll today!
Sign up is easy. Just call us at 626.282.ROCK[7625] today and reserve your spot. You can also reach us here and we will get back to you asap.
Request Info