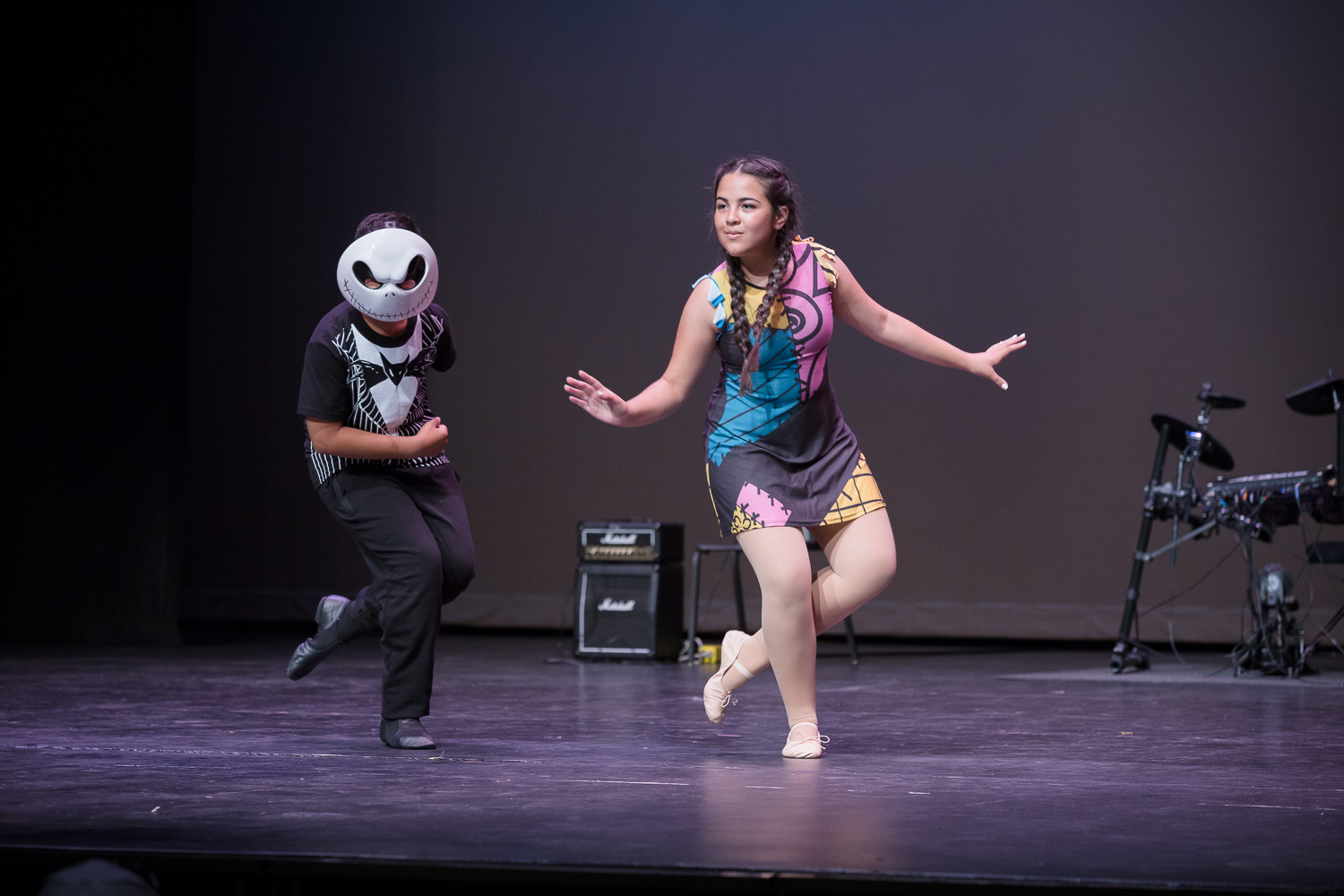 Strive For Olympic Excellence!!!!
Get the best training here at PopRock!
Are you inspired by the awesomeness of our Olympic athletes? You and your child can also work hard and reach for the stars! Join us here at PopRock and be the very best you can be!
Get the best training in the most comprehensive performing arts program here at PopRock!
We want you to excel here at PopRock Academy, and we know 1 class is never enough! So from now to February 25, get in on the action with our buy 1 get 1 free deal.
Buy One Get One Free!
Buy 2 Get 2 Free Plus Free Registration!
Sign up for any term of group classes or private lessons and get one free term of a second group classes. Sign up for 2 new classes or 2 terms of private lessons and get 2 group classes for free and have registration fees waived. Current students can get 2 additional bonus group classes in lieu of free registration.
*Free group classes must be a different class than the original class. Free registration only offered to students signing up for 2 new classes, 2 free group classes must be different from the 2 paid classes. Current students may receive 2 free group classes in place of free registration. Must sign up for all classes at the same time and start at the same week. Free classes must be used at sign up and are non-transferable. Free classes cannot be made up. Space is limited. First come; first served. Additional restrictions may apply. See store for details. Deal ends at the end of business day on February 25, 2018.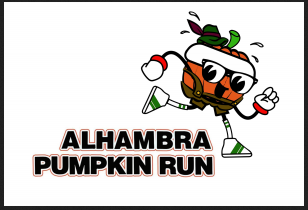 City of Alhambra Pumpkin Run
PopRock Academy is thrilled to serve the San Gabriel Valley through various performing arts courses offering a vast array of professional performance opportunities. With Autumn quickly approaching, the city of Alhambra celebrated the pumpkin harvest with its 5th Annual Pumpkin Run in the bustling Downtown Alhambra. Despite the record-breaking hot temperatures, families and friends of Alhambra gathered to celebrate the beginning of Autumn on the morning of Oct. 22, 2017 for food, live performances, and festivities. Not only was the run a great success, the day-long event included opening ceremonies, a costume contest, a weekly Alhambra Farmer's Market, local vendors, a beer garden, a pumpkin pie making contest, and a pumpkin decorating contest. With a mission to provide an all-inclusive family environment to promote physical fitness, health and fun, the annual city wide event offered a facet of expression through community fun and love.
Along with the many local businesses, PopRock Academy cheered on runners with live performances and our own booth at the Alhambra Farmer's Market. The Alhambra Farmer's Market is held on South Second Street, directly leading out to the bustling Downtown Alhambra Main Street. With fresh produce and homemade crafts, the Alhambra community gathers every Sunday for the Alhambra Farmer's Market located directly in front of PopRock Academy.
At the Pumpkin Run, our students performed a total of four numbers including two renditions of the original soundtracks of the the Broadway musical, Wicked and a cover of K-pop girl group, Blackpink's As If It's Our Last.
PopRockers
PopRockers are students who have mastered the fundamental and technical training in dance, voice, and performance. Students at PopRock Academy are invited to audition and become a PopRocker as they advance in the arts. Our PopRockers students experience intensive training in both voice and dance with the emphasis in performance. Our PopRockers students perform live at local events such as the Alhambra Pumpkin Run of 2017.
All our performances were well received by the community!
During the Pumpkin Run we had a special offer where we waived our one-time $30 registration fee for attendees and provided additional information at our very own booth at the Alhambra Farmer's Market.
Please don't hesitate to join us! Students of all ages and experience are welcomed to join us at PopRock Academy. More special promotions and offers are available throughout the year. Join us again for more special offers during major city events.
If you are interested in learning more about the program or sign up for classes, please call our office at (626) 282-ROCK [7625] or contact us here.
Photo Courtesy of the City of Alhambra
#PumpkinRun2017 #PUMPitUP

Join PopRock Academy this Small Business Saturday, November 25, 2017, for free classes throughout the day. End the day watching PopRock Academy's esteemed PopRockers and Daurden Performing Arts Collective performers perform at the Alhambra Tree Lighting celebration at 7:45pm to 8:45pm.
Class schedule:
11am to 11:30am -- Jazz Dance (7+)
12pm to 12:30pm -- Hip Hop Dance (All ages)
1pm to 1:30pm -- Fundamental Acting (8 to 16)
2pm to 2:30pm -- Voice (7+)
3pm to 3:30pm -- Break Dance (7+)
4pm to 4:30pm -- Kpop Dance (14+)
Come on by and work some of that Thanksgiving meal off!!!!!
Space is limited. First come, first served. We reserve the right to cancel any classes for any reason.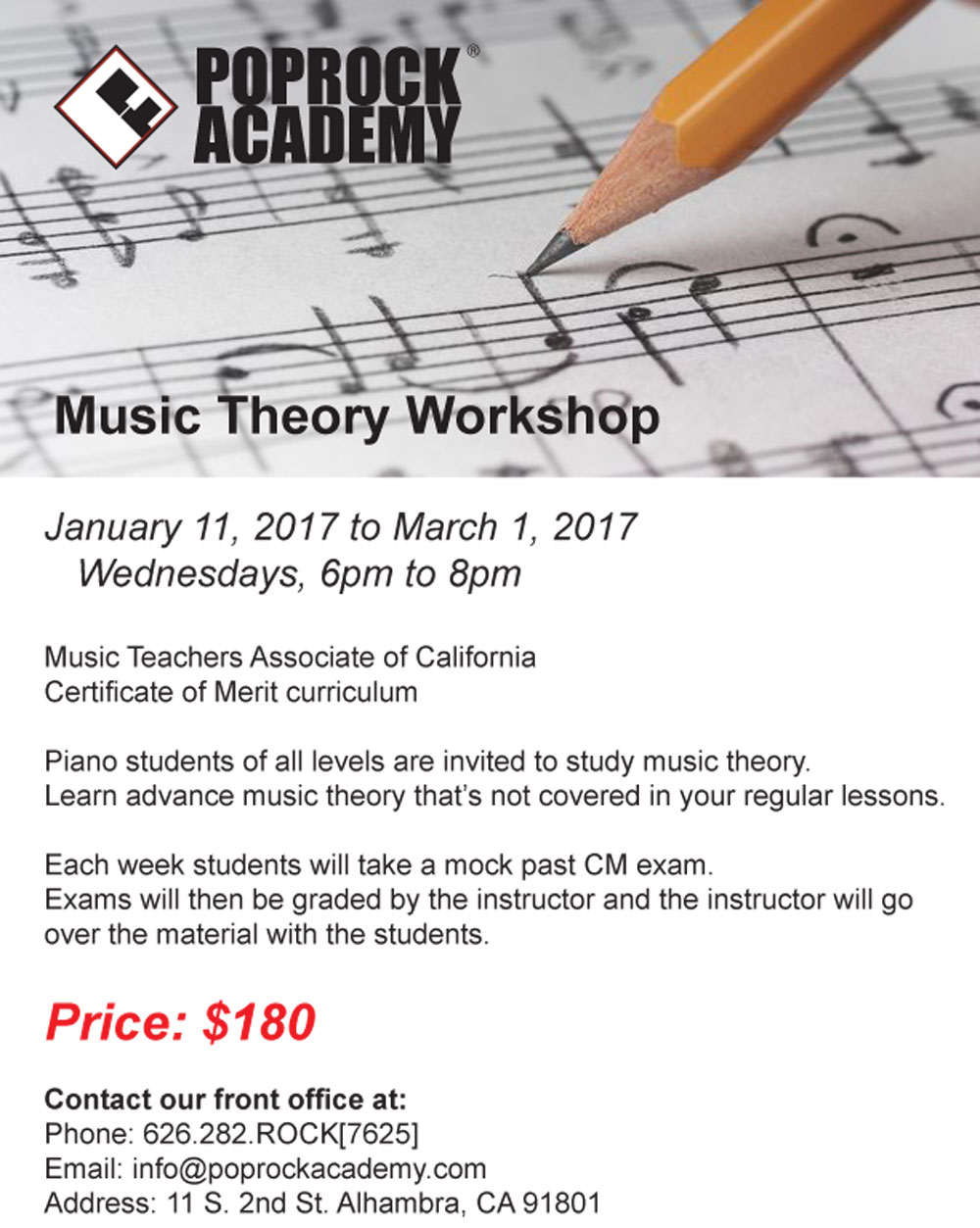 PopRock Academy is proud to host our annual Music Theory Class for Kids and Youth of all levels.
Students will learn music theory following the Music Teacher's Association of California, Certificate of Merit exam curriculum. Students will work on mock exams from the past and taught advance music theory in accordance to their levels.
It will be on January 11 to March 1, every Wednesday from 6pm to 8pm. The price is only $180 for the entire program, including the mock exams. A great deal!
The class is taught by experience music theory instructor with many years of experience. Classes are held at PopRock Academy in Alhambra, serving the San Marino, South Pasadena, Pasadena, San Gabriel, Monterey Park, Temple City and Arcadia areas.