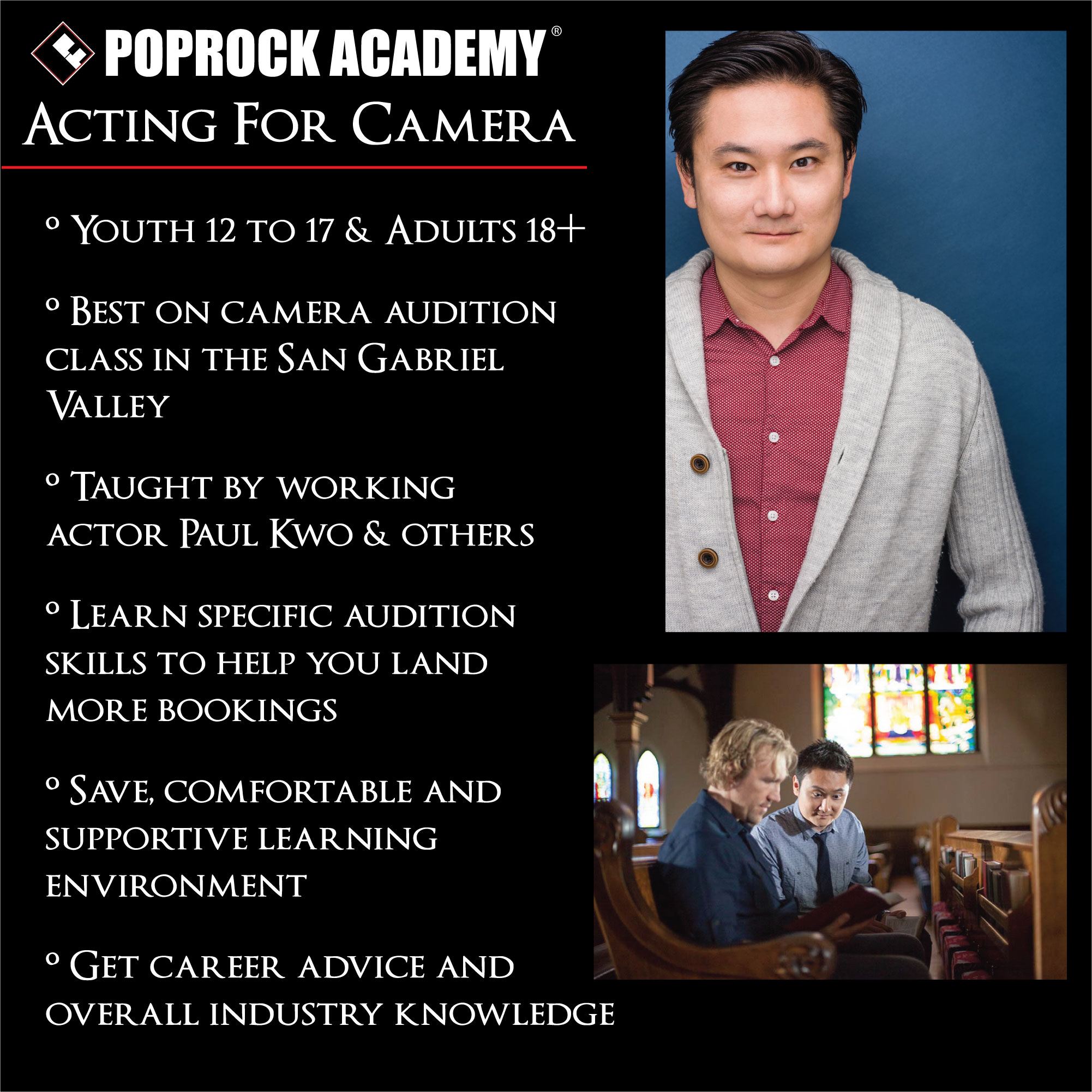 PopRock Academy is very proud to have the strongest Acting on Camera programs in the area. Our program is created by veteran actor Paul Kwo, star of the God's Not Dead franchise.
Our Acting on Camera program is open to students of all levels. We offer both a youth program for students ages 11 to 17 and for adults 18 and over. Students will learn the secret to a successful audition from teachers who have actually booked real roles in major television and film projects. Our teachers will share with our students both the secret of a successful acting career both inside the audition room and outside. They will reveal to our students what it takes to be a working actor in Hollywood and help them along their way.
Each week student will come in prepared to work on their audition scenes with their instructors. They will get constructive feedback on their performances and how to improve them. They will also get a chance to ask questions about the industry and also provide each other support for their careers.
We are located in the city of Alhambra and service the cities of Pasadena, South Pasadena, San Marino, Monterey Park, San Gabriel, Arcadia, Temple City and the surrounding areas.
Students can sign up for our program at any time. So don't hesitate and give us a call today! 626.282.7625, or contact us here