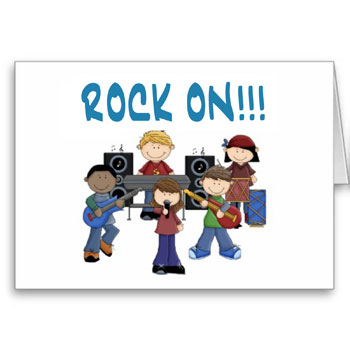 Rock Band Camp
Want to learn and jam out to a rock band? Do you want to learn the drums? Always dreamt of playing the guitar? Can't decide what instrument to try out? Our Rock Band Summer Camp is a great way for young folks to learn the basics of drums, guitar, vocals, keyboard and bass. Students get to experience the excitement of being a part of a rock band and jam to awesome tunes by the end of the first day.

No previous experience necessary. All levels welcomed. Ages 7 to 17. All instruments are provided to be used at camp.

The camp will culminate with an in-studio performance at the end of the week where family and friends are invited to watch.
Advance Rock Band Camp
We offer a unique experience for students to jam out with our Glee Summer Camp students at their final performance. Students will perform alongside professional musicians at the final performance.

Minimum of 2 years of experience required for most instruments. Minimum 4 years required for piano/keyboard students. Ages 12 to 17. All instruments welcomed.

The camp will culminate with a performance at a professional venue with our Glee Summer Camp program.