Acting for Stage, Screen, & Communication!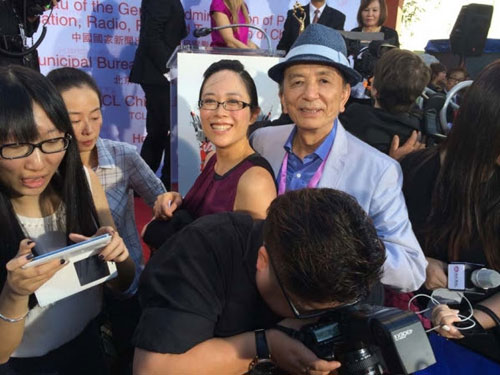 Ages 8-12: 6 Sundays, March 23-April 27 @ 1pm-3:30pm

Ages 13-17: 6 Tuesdays, March 25-April 29 @ 3:45pm-6:15pm

Ages 18 and up: 6 Tuesdays, March 25-April 29 @ 7pm-10pm

Special offer: $300
April Hong w/Master Teacher James Hong
o Sharpen your tools as an actor.
o Improvise to respond instead of falling into lazy patterns.
o Learn new approaches to expressing yourself in daily life & business.
o Experience acting techniques of James Hong, actor of over 500 TV & film roles.
o Study scenes and monologues.
o Have fun, relax, and reenergize!

Receive a DVD of your final session.

Sign up by March 9th to receive a FREE BONUS PARTY with teachers and students featuring demos from Kung Fu Panda and other shows. Also, take home a signed movie poster of Kung Fu Panda and other shows! Yay!

SPACE LIMITED!
To reserve your spot, CONTACT us
here
or at:
PopRock Academy
11 S. 2nd St. Alhambra, CA 91801
(626) 282-ROCK [7625]
This email address is being protected from spambots. You need JavaScript enabled to view it.
This will be a mixed level acting class where professional and non-professional actors benefit from each other in an interactive and nurturing learning environment!
To learn more about the Hong Acting Workshop program, visit:
Hong Acting Workshop Website
MORE ABOUT Acting Teacher APRIL HONG:
- SAG-AFTRA member since 1985
- Certified in James Hong Acting and Teaching Techniques since 2005
- Certified Teaching Artist through the Actors Fund Teaching Artist Institute since 2009
- Acting credits included Kung Fu Panda 2, World of War Craft: Mists of Pandaria, 90210, Dead Rising 3, The Mummy: Tomb of the Dragon Emperor & more