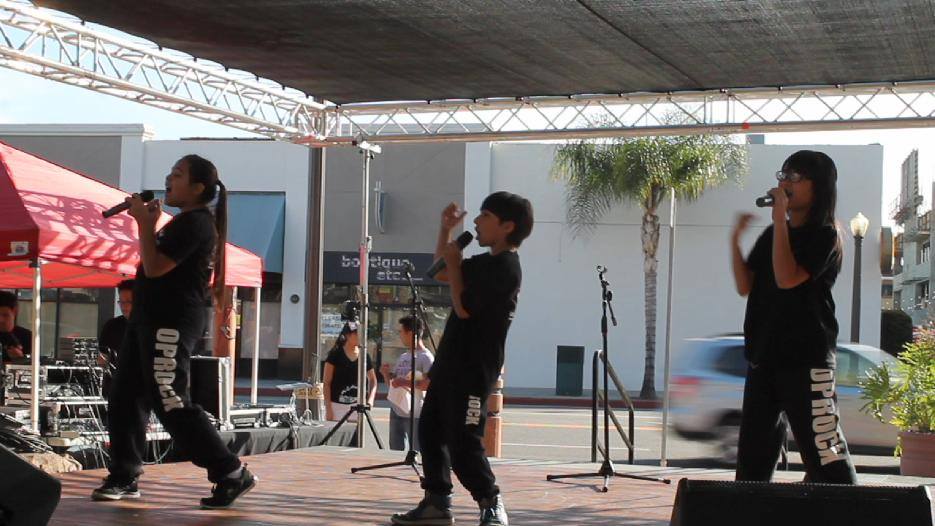 Welcome to PopRock Summer Camp. We have been serving the local residents of Temple City since 2012. Students ages 8 to 14 can enjoy full days of performing arts activities, where they can learn to sing, dance, act and more.
Fun and Engaging Classes
Students will get to be a part of our fun and engaging classes in Acting, Dancing and Singing. Students will learn the fundamentals in each area and learn to put on a show at the end of each week. Students will learn both on-camera acting and on stage acting skills. They will learn dance techniques in Jazz and/or Hip Hop. They will also learn to sing in various genres and styles throughout the session. Our classes are designed to teach students professional techniques, but at the same time, fun and engaging for all the students.
Performance Opportunities
Our summer camps includes performing opportunities for all our students. Students will get a chance to perform at the end of each camp session for their families and friends. They will be able to showcase the new skills they learn in various types of routines and numbers they will be performing. Students will grow from the performances in both creativity and in confidence.
Special Classes and more
Our summer camp also includes various special classes that we will be bringing to the students. They will all be a part of our signature Glee workshop class, where they will learn to put their acting, dancing and singing skills into 1 musical theater style number. They will also have the opportunity to take various classes throughout the camp, such as songwriting, rock band and more.
Register early for specials
Sign up early each year to get our early bird specials. Just call us at 626.282.ROCK[7625] or contact us here to learn more or sign up. We look forward to hearing from you.
Request Info